Following his surprise departure, it looks like it's not only his career Zayn Malik is taking in a new direction.
The former One Direction star has been spotted house shopping in Hertfordshire with his fiancée, Little Mix's Perrie Edwards.
According to the Sunday Mirror, the young couple, accompanied by Malik's mother Trisha, viewed a seven-bedroom mansion, worth an estimated £2m. The property, which is set over four acres, boasts four reception rooms, a gym and a games room.
The couple, who got engaged in August 2013, are believed to not only be planning to relocate but also speeding up their wedding plans in a last ditch attempt to save their relationship in the wake of cheating allegations.
"When Zayn proposed to Perrie nearly two years ago it was so he could marry her," an insider said. "He wants to get married as soon as they can plan the day they have been dreaming of since Zayn asked Perrie to marry him back in 2013."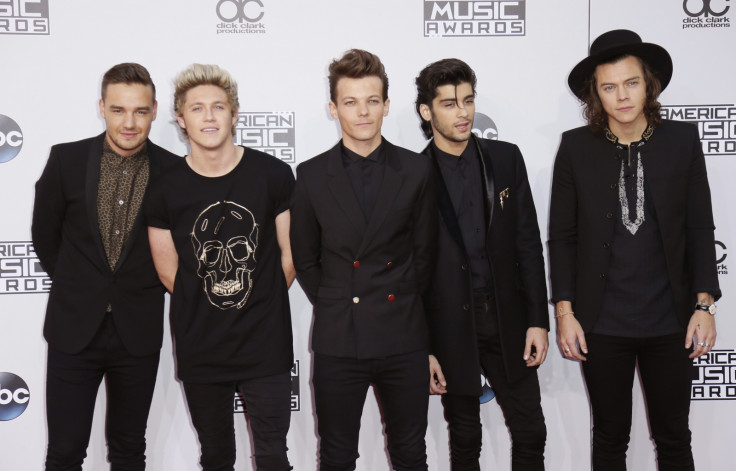 Bradford-born Malik quit the British boyband on 25 March, claiming that he wants to feel like a "normal 22-year-old" and had grown tired of the spotlight.
In his departing statement, he said: "I'd like to apologise to the fans if I've let anyone down, but I have to do what feels right in my heart. I am leaving because I want to be a normal 22-year-old who is able to relax and have some private time out of the spotlight.
Earlier in March, Malik bowed out of the On The Road Again tour citing "stress". The What Makes You Beautiful singer is said to have been tipped over the edge by allegations that cheated on Edwards with holidaymaker Lauren Rich in Thailand. He refuted the cheating claims and jetted back to London for crisis talks with his partner.
"Zayn finds it tougher than the rest of his bandmates dealing with fame. Having his every movement scrutinised causes great anxiety and the pictures which surfaced with the fan yesterday was the final straw," a source told The Sun at the time.
"He did nothing wrong but the amount of criticism he received was simply too much. He needs to get away."
Following his shock exit, heartbroken Directioners accused his partner of persuading him to quit the group, slamming her as "the new Yoko Ono", in reference to John Lennon's wife who was widely blamed for The Beatles' split.
But Malik rubbished the suggestions that she was to blame, insisting that "she's a good girl".