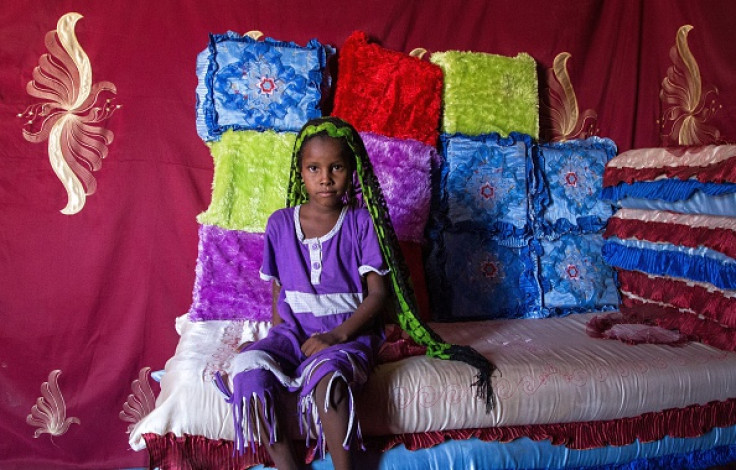 A girl under the age of 15 is married every seven seconds, the charity Save the Children has said. They warned that some as young as 10-years-old risk death in child birth if they are forced into pregnancy when their bodies are not ready.
The countries where young girls are married off to much older men include Afghanistan, Yemen, India and Somalia, with Niger, Chad, Central African Republic, Mali and Somalia ranked among the worst countries in the world to be a girl based on a number of factors.
"Child marriage starts a cycle of disadvantage that denies girls the most basic rights to learn, develop and be children," said Save the Children International CEO Helle Thorning-Schmidt told the Reuters Foundation.
"Girls who marry too early often can't attend school, and are more likely to face domestic violence, abuse and rape. They fall pregnant and are exposed to STIs including HIV," she added.
The report by the charity assessed countries on child marriage, schooling, teen pregnancy, maternal deaths and number of female lawmakers. Those involved in the study have said conflict, poverty and humanitarian crises are some of the largest contributors to underage marriage.
Following the outbreak of Ebola in Sierra Leone and the closure of the nation's schools there were an estimated 14,000 teen pregnancies, Save the Children said.
Similarly the refugee crisis from the civil war in Syria has led to a rise in underage marriage and teenage pregnancy as families struggle to support their children. Save the children highlighted the case of a 14-year-old Syrian refugee who married a 20-year-old man in Lebanon.
The teenager, now two months pregnant and who was not named, said her wedding day was full of sadness and misery. "I feel really blessed that I am having a baby. But I am a child raising a child," she was quoted as saying.