OnePlus debuts tiny limited-edition nano drone for £15.99 and it's for real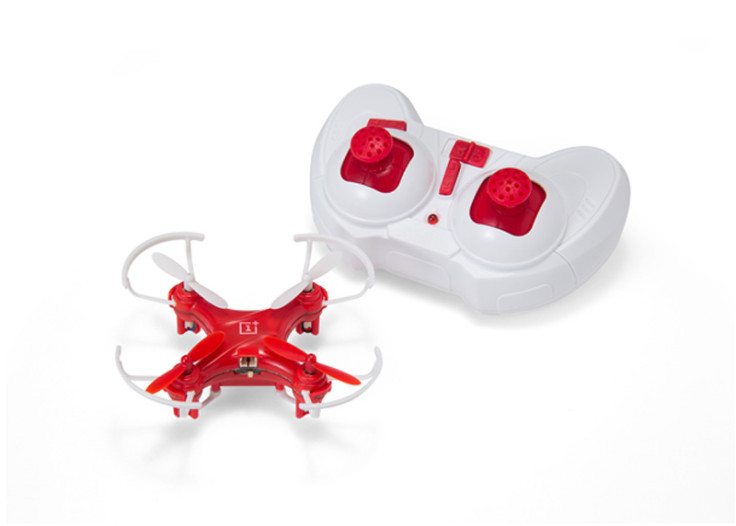 Chinese smartphone manufacturer OnePlus has released a tiny limited-edition nano-drone on its website as part of its plans to expand into drones.
The tiny remote-controlled nano-drone, named OnePlus DR-1, measures just 70mm (2.75in) across, but it cannot be controlled using a OnePlus smartphone (or any smartphone for that matter), relying instead on a simple handheld remote.
OnePlus announced it was planning to expand into drones on 27 March during a Reddit Ask Me Anything (AMA) session that revealed more details about the hotly awaited OnePlus Two.
In early March, OnePlus also released teaser images for a "game-changing" product with the tag line "You're in control", and many (including IBTimes UK) suggested the company was about to launch a gaming controller for Android devices.
However, the product, which was revealed during the AMA session as having the model name DR-1, appears to be the nano-drone.
Many media outlets claimed the OnePlus DR-1 is an April Fools' Day joke you can actually buy, but who knows – perhaps OnePlus is thinking about expanding into the drone market.
The OnePlus DR-1 has to be charged for 20 minutes before each use and this will provide five to eight minutes of flying time. It costs $19.99 in the US, £15.99 in the UK and A$25 in Australia but is currently out of stock.
© Copyright IBTimes 2023. All rights reserved.