Chinese startup OnePlus has announced it will launch a drone next month while revealing more details about its second smartphone the OnePlus Two.
OnePlus is a Chinese company which gained a limited amount of traction in 2014 with the launch of its OnePlus One smartphone that combined unique design, high-end specs and a budget price.
The company developed a loyal fanbase and they have been eagerly awaiting the launch of the company's next smartphone, dubbed the OnePlus Two, which is expected to appear in the third quarter of 2015.
Speaking during an monthly Reddit Ask Me Anything (AMA) session, the company's digital marketing manager David Sanmartin and co-founder Carl Pei, revealed some more details about the new phone.
They confirmed their would be no removable battery or microSD card - something many Android users will frown upon - and said the OnePlus Two would be a "different phone with a different price".
This comment has led many to suggest the OnePlus Two will be significantly more expensive than the original, which sold in the UK for £229.
OnePlus DR-1
Earlier this month the company issued teaser images for a "game changing" product with the tag line "You're in control". Many at the time (including IBTimes UK) suggested the company was about to launch a gaming controller for Android devices.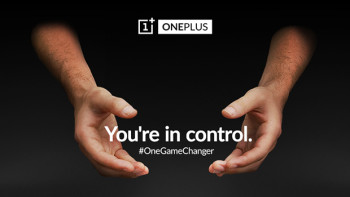 However during the Reddit AMA, when asked about the new product Sanmartin revealed: "I'll give you a hint, the model name is DR-1" before Pei spelled it out for those not getting the clever naming convention: "It's a dr-o-n-e. Get it?"
OnePlus already sells a power bank alongside its smartphone and like fellow Chinese company Xiaomi, it could be looking to develop into a company where the smartphone is just the centre of a much bigger eco-system of connected devices which can be controlled by the company's phones.