Trying to replicate the success of Xiaomi, Chinese smartphone startup OnePlus has announced it will develop its own software to run on its phones as it seeks to stand out in a crowded market place.
OnePlus is barely a blip on the broader smartphone landscape where companies like Apple and Samsung dominate, but it is among a growing number of flexible and innovate startups looking to offer customers something different both in terms of smartphone hardware and software.
OnePlus is just over a year old, yet it has managed to gain a lot of attention and media coverage of its first smartphone, the OnePlus One, which was dubbed the "flagship killer" and was sold only through exclusive invites.
The OnePlus One combined powerful hardware, long-lasting battery life, a great screen and most importantly a price which was half that of the mainstream flagship smartphones.
The other unique aspect to the phone was the use of Cyanogen operating system as default on the device. Cyanogen is a US-based company which produces a version of Android which is being used by over 50 million people around the world, giving them features not available in the official versions of Android. On Friday reports emerged that Microsoft was investing in the company with a view to a potential commercial partnership.
So why is OnePlus not sticking with Cyanogen?
In December an Indian court briefly banned the OnePlus from selling its smartphones in the country after local manufacturer Micromax filed for an injunction, stating it had signed an exclusive deal with Cyanogen to use the software and brand in India.
"Open, customisable, and free of bloat"
While the ban has since been lifted, the problem may have led OnePlus to make the announcement on Friday that it is preparing to launch it's own modified version of Android, to be known as Oxygen.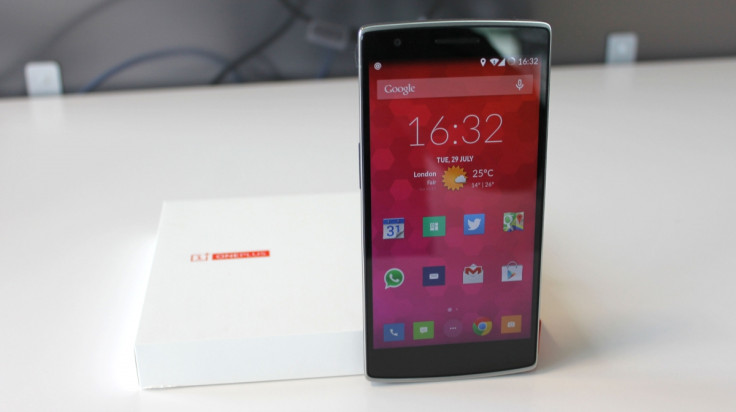 OnePlus says the new software will be "open, customisable, and free of bloat and unnecessary features."
The company added that it was following the course it set when designing its hardware with the Oxygen software:
"When we designed the One, we went back to the drawing board, creating a smartphone that offers a bold, powerful, straight-forward experience. And, that's exactly what we plan to do with our [software]."
Following in Xiaomi's footsteps
The company will announce more details about what features the software will have on 12 February but it won't be available immediately to download the company told TechCrunch.
Initially at least the company won't be releasing the software to use on other manufacturer's smartphones but it is likely that unofficial ports will be created.
Creating its own software to run on its own smartphones has multiple benefits for OnePlus, and mimics the path laid out by Xiaomi, the Chinese smartphone startup which shot to prominence during 2014.
Xiaomi produces smartphones with impressive hardware at low prices, but it also uses a forked version of Android called MIUI which promotes its own services and app stores in place of Google's services like search, maps, and most importantly the Play Store.
Going down this route will mean that OnePlus won't need to rely on others to develop software, but it will also mean pouring a lot of resources into developing that software.
Both Xiaomi and Cyanogen offset a lot of the research and development costs by leveraging their fanatical user bases to help suggest improvements and tweak the look-and-feel of the software.
It remains unclear if OnePlus will have the critical mass of support to do something similar, but by bringing software and hardware development under one roof will give it a big advantage over the dozens of other budget smartphone brands which have sprung up in China.