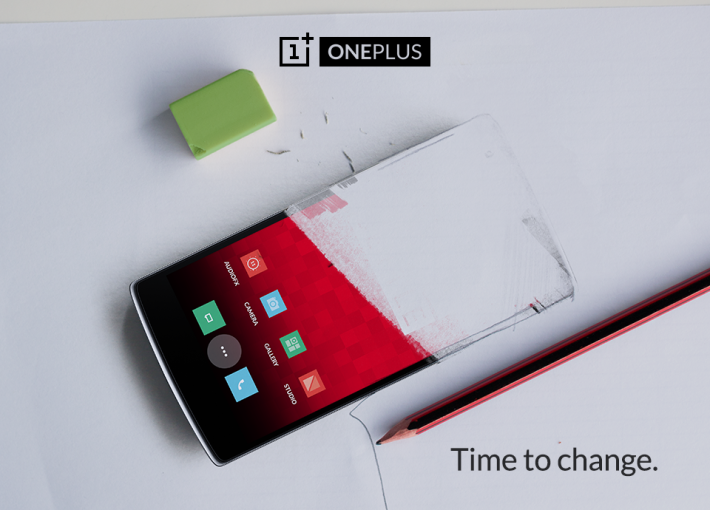 OnePlus has recently released a teaser image via Google+ and Twitter that says 'Time to change' at the bottom along with a pencil and a OnePlus smartphone seen at the top of the image.
The company has officially stated that it is "always looking for ways to shake up the tech industry" and that it thinks "it's time for change".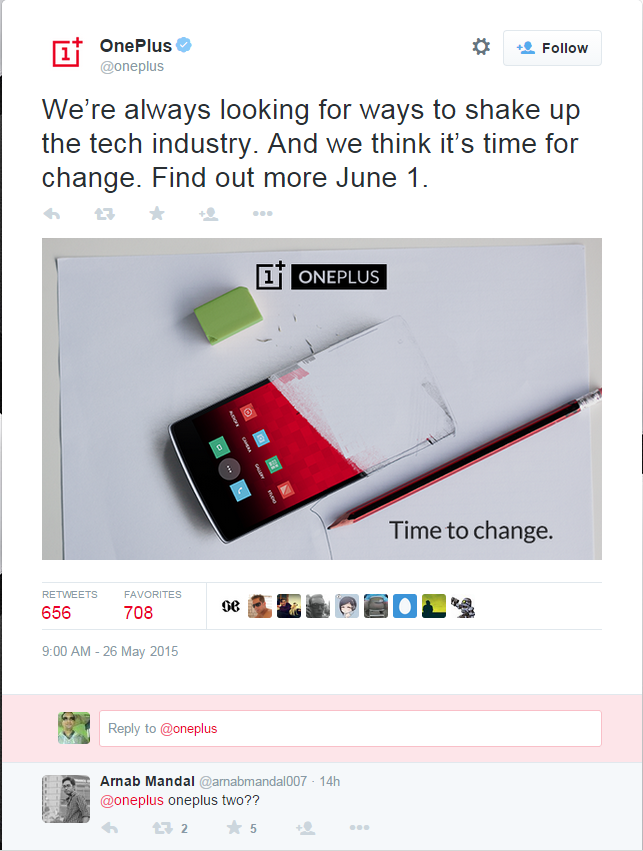 OnePlus concludes by saying that we can expect some surprise announcement on 1 June. No other details were divulged about the announcement, apart from the image posted above.
It is widely speculated that the announcement could signal the launch of OnePlus Two, the highly-anticipated successor to OnePlus One.
On the other hand, we cannot rule out the possibility of some new software features or a price cut for OnePlus One as part of the forthcoming announcement.
It was earlier ascertained that the OnePlus Two will make its debut via an invite system sometime in Q3 (July to September) this year, reports Android Authority.
It seems there could indeed be a change in OnePlus' plans, for its next flagship smartphone release, as hinted in the teaser image that reads 'Time to change'.
Nevertheless, the OnePlus Two is expected to be powered by a Snapdragon 810 processor and run OxygenOS out-of-the-box. Besides, further speculation suggests there could be more than one OnePlus phone launches this year.
Recent rumours also hint that the OnePlus Two could be priced around Rs. 25,000 (£260 or $400) at the time of its initial release.