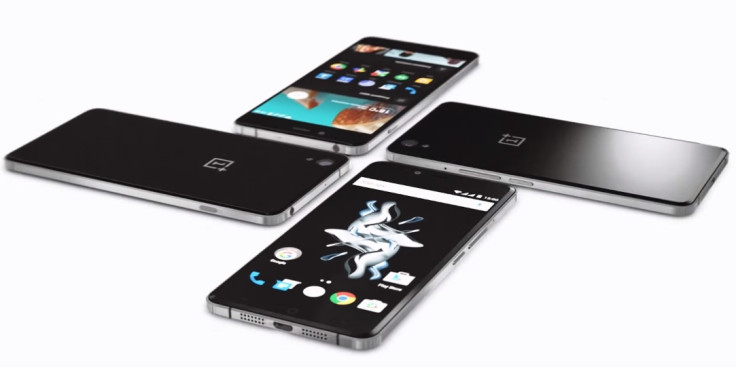 OnePlus, the Chinese company that produces high-end smartphones for bargain-bin prices, has announced the X, a handset that will cost £199 yet has the specifications to match far more expensive rivals. However, OnePlus is sticking with its criticised invitation-to-buy strategy for the phone, which is available from 5 November.
The OnePlus X has a 5.1in AMOLED screen with a resolution of 1920 x 1080. It is powered by a quad-core Snapdragon 801 processor with a flagship-bothering 3GB of RAM, plus 16GB of expandable storage, a 13-megapixel rear camera, support for two SIM cards, and a large battery.
Design-wise, the OnePlus X shares a lot of its aesthetics with the iPhone 4. There's a squared-off aluminium chassis with black glass on the front and back, and black antenna lines in each corner. Side-mounted power and volume buttons are very similar to the HTC One M9 and Sony Xperia Z5, while the speaker grills on the bottom edge again remind us of the iPhone 4 from a few years ago, as do the chamfered edges.
To help make the phone grippy, OnePlus has etched 17 grooves, or "microcuts", into its aluminium sides. It may look like the iPhone 4 but at a claimed 6.9mm, the X is the same thickness as the far skinnier iPhone 6, making it one of the thinnest Android phones on the market. The phone runs a version of OnePlus' OxygenOS, which is closed based on Android 5.1 Lollipop.
The phone's processor, which runs at 2.3GHz, was the chip of choice for many of 2014's flagship handsets, including the original OnePlus One. Photography is also set to be one of the X's strong points, due to the wide f/2.2 aperture of the rear camera, which also boasts an autofocus with phase detection, a feature only seen on handsets such as the iPhone 6 and recent Samsung Galaxy models, and means the X can autofocus in 0.2 seconds. The front camera is 8-megapixel and also has a wide aperture, which helps when taking photos in low light.
While the black model will cost £199, OnePlus is also producing a limited-edition ceramic white version, which will cost £269. Only 10,000 of this model will be made and, for reasons unknown, it will not be available in the US.
As we mentioned earlier, OnePlus will be sticking with its contentious invitation system for selling the X. Customers leave an email address with OnePlus and are then invited to buy one; they they receive an invitation, which they can pass along to someone else. The initial lot of invitations will be limited to around 10,000. It means shoppers have to wait a while to receive their order but helps OnePlus keep on top of production demand.