OneRepublic new album: Ryan Tedder confirms collaborations with Pharrell Williams and the xx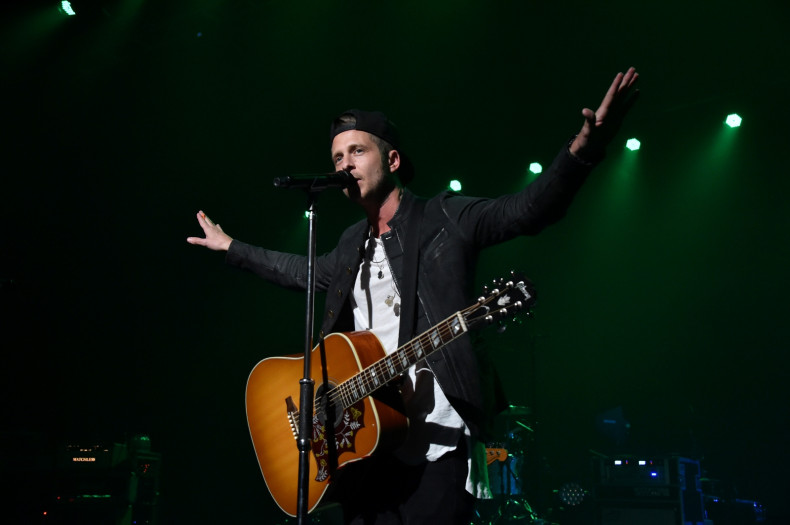 It has taken three years but OneRepublic are finally back with fresh music and a brand new album. The five-piece, fronted by acclaimed songwriter and producer Ryan Tedder, have launched the project with their new single, Wherever I Go, which marks the band's new direction into a louder and more experimental sound.
Tedder, 36, kindly hosted an album playback in London on 24 May where selected members of the press were able to hear rough cuts of around six or seven songs, all sounding completely different from each other but nonetheless great. After listening to the unfinished edits and with collaborations with the likes of Pharrell Williams, Romy from the xx, Peter Gabriel and French electronic duo Cassius, it is clear that OneRepublic's fourth studio album will be their most eclectic to date.
IBTimes UK was fortunate enough to attend the press event and spoke to Tedder about the new chapter in OneRepublic's career. Describing the new album, the music maestro said: "It's a playlist. I know there are hits on the album so the world will ultimately decide what the biggest songs are. I know just from years of doing this, I know what we have.
"I'm not cocky enough – I'm not Kanye West [saying], '[The Life Of] Pablo is the greatest album of all time' b******t or whatever. I'm not going to come out and say that but I'll say it's the best thing we've ever done as a collection hands down."
He added: "It is the most exciting thing we've ever done, the most fun, vibrant, authentic. It's the best I've ever sang on the these songs. We just made a modern playlist because that's how people listen. It's got humanity because we're playing. It's not just laptops and dance music, which I love, but it's done in a very French way or Italian where it's very live."
Listen to OneRepublic's new single Wherever I Go:
Wherever I Go is sure to be a commercial hit with its catchy hook and infectious rock riff but Tedder promises that the album will offer even more. The musician explained: "I think it's rare that any artist would say the first single on the album is the best song on the album. You need to kick the door open and do something bold and not be safe. I hate picking singles but it felt like a first single."
Tedder continued: "I think that as far as hits, every artist has to have them. I know we have them on this album, I don't know which ones are the biggest and frankly it's not my decision. Counting Stars was the third single from the last album we put out in the US, first single in the UK. But we had no idea – we put out the wrong single first in America."
OneRepublic, which also consists of Zach Filkins, Eddie Fisher, Drew Brown and Brent Kutzle, were introduced to the music world with their first single Apologize, which was remixed by hip hop producer Timbaland in 2007. Since then, the band have notched up top 10 hits with singles including Stop & Stare and Love Runs Out before finally landing their first number one with their 2013 track Counting Stars.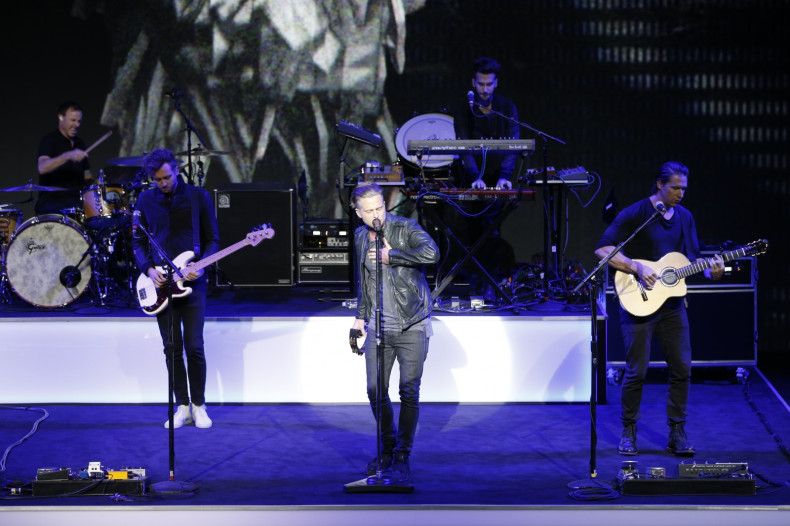 Their third album, Native, which followed on from their debut, Dreaming Out Loud, and 2009's Waking Up, is their most successful to date reaching platinum status worldwide. Outside of the band, Tedder is a high-in-demand songwriter, penning notable songs for the likes of Beyonce, Adele, Taylor Swift, One Direction, Jennifer Lopez, Ariana Grande, Maroon 5 and Carrie Underwood, to name literally just a handful.
With the charts flooded with artists following the latest trend, how have OneRepublic maintained their identity? Tedder says: "I pay attention to [the trends] because I'm writing and producing for other artists that operate in that role a lot. I did something on Ellie Goulding's album called Keep On Dancing, which they announced as the fourth single. If you listen to it, it's very modern, programmed dance music, but we can't do that."
He continued: "I'm not s******g on any solo artists – but being in a band is 10 times harder. There are five guys you have to keep happy, you have to feel like humans so if I start handing in songs to radio that all suddenly sound like a solo female pop artist – Katy Perry has so many great hits like California Gurls – I can't do that.
"There's a certain level of humanity we have to maintain. We're an alternative band in our heart that has to write pop melodies. Somewhere in there we have to maintain both. We like to put out the kind of songs that if my friends who have really good taste in music don't like our songs then it doesn't pass the test.
"But then we have a lot of women who like our music so it's very difficult to write the songs that we love but then resonate with the largest audience. We're trying to connect with as many people as possible. God willing, I hope this album does and it feels good."
Listen to OneRepublic's Counting Stars: