Only Rafael Nadal and Novak Djokovic 'have a chance' to catch Roger Federer's Grand Slam tally
Federer won his 20th Grand Slam at the Australian Open last month.
Nadal (16) and Djokovic (12) lag behind the 36-year-old's remarkable number of Grand Slam titles.
Only Rafael Nadal and Novak Djokovic have a chance of catching Roger Federer's tally of 20 Grand Slam titles, according to the latter's ex-coach Stefan Edberg.
Federer continued his career resurgence, that began in 2017, by winning the Australian Open for a second year in a row after he defeated Marin Cilic in the final last month.
The Swiss legend followed up his 20th Grand Slam win by becoming the oldest world number one in tennis history before going on to win the Rotterdam Open earlier this month to clinch his 97th career singles title.
At 36 years of age, Federer has continued to accomplish achievements in the sport against all odds and that has only cemented the Swiss ace as the greatest player of all time in Edberg's eyes.
"There have been a lot of great players throughout but if you look at his record, number one (for the longest) number of weeks, the most Grand Slams, he is probably the greatest player of all time," Edberg said, as per the Express.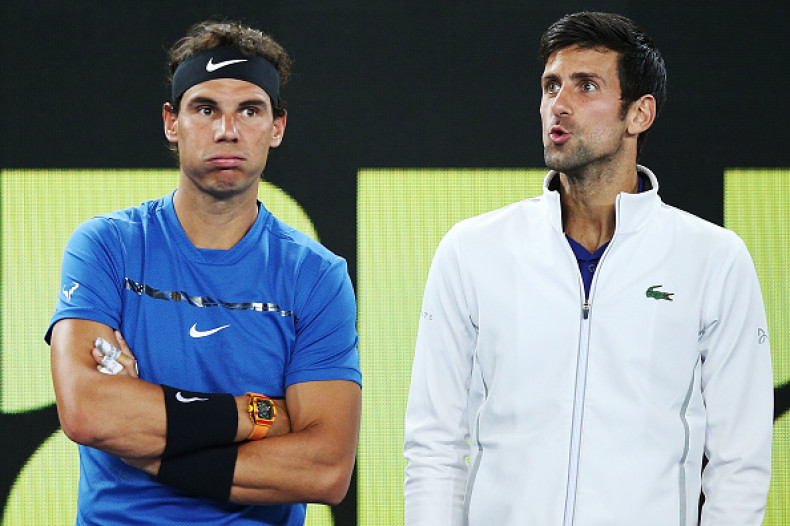 As for whether anyone can reach his unmatched tally of 20 Grand Slams, Edberg said that the only players capable are Nadal, whose two Grand Slam wins last year took his tally to 16, and Djokovic, whose 2016 French Open victory was his 12th Grand Slam.
However, if the duo are unable to do it, no one else will for another 10 to 15 years.
"If there is another player who could do the same, it's Rafael Nadal. He is still young enough to get up there, if he can stay healthy," Edberg said.
"And you have Novak Djokovic, who has won a lot of Grand Slams. Those are the two players who have a chance to get to 20 Grand Slams.
"But it's a long, long way and it is nearly impossible. Apart from that, it's going to take another 10-15 years before anybody has a chance to achieve the same," the 52-year-old added.