Kurdish peshmerga and Yazidi forces have launched an offensive to retake the Iraqi town of Sinjar from Islamic State (Isis) militants. Isis seized the area in summer 2014, committing some of the worst atrocities of their campaign in northern Iraq.
Tens of thousands of the Yazidi ethnic minority fled persecution to the Sinjar mountain, where they were besieged for months by IS. Those who could not escape were killed and enslaved by the jihadists, prompting the US to launch an air offensive.
Peshmerga forces said they had retaken five villages as part of the Operation Free Sinjar, which aims at cordoning off Sinjar – also known as Shingal –, taking control of IS supply routes and setting up a buffer zone to protect the town from artillery.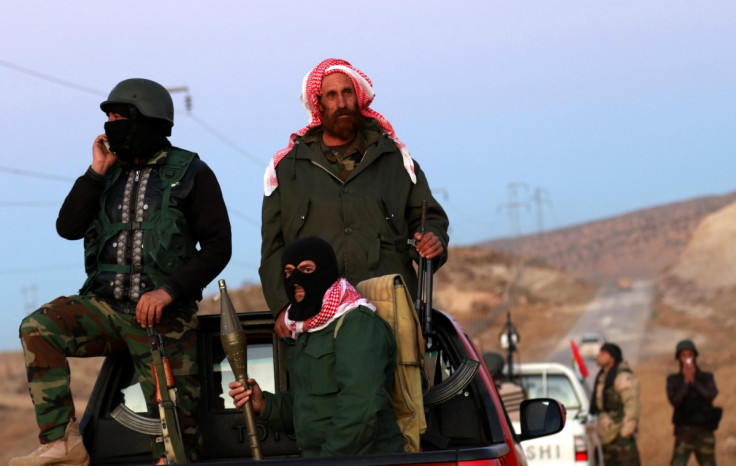 Around 7,500 peshmerga, Yazidi fighters and Kurdish special forces, backed by 26 US-coalition warplanes, are carrying out the Shingal assault, which has been delayed by weather and friction between various Kurdish and Yazidi forces in Sinjar.
Kurdistan president Massoud Barzani, who is also head of the Kurdistan Democratic Party (KDP), is personally overseeing the offensive and was spotted among peshmerga fighters in the frontline.
A correspondent for Kurdish Rudaw website said that around 200 IS militants were holed up inside Shingal town, which is surrounded by mines planted by the jihadist group. Kurdish officers said an IS sniper had taken up a position in the town.
The Yazidi fighters were trained by the Kurdistan Workers Party (PKK), with several thousands of them joining the peshmerga forces. Hussein Derbo, head of a 440-strong Yazidi battalion, said the men could have fled to Europe but chose to stay and fight IS.
"It is our land and our honour. They [IS] stole our dignity. We want to get it back," he told Reuters in a village on the northern outskirts of Sinjar town.