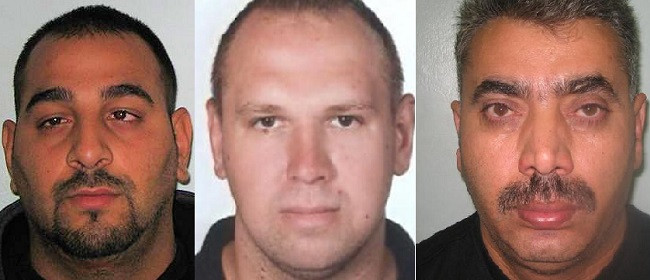 Sixteen of Britain's most dangerous criminals are being sought by Met Police. Officers as part of Operation Sunfire are appealing for the public's help to trace the foreign nationals believed to be hiding somewhere in the UK. Sexual exploitation of children, rape, murder and robbery are among the crimes that have been committed by the men.
Detective Sergeant Peter Rance, from the Met's Extradition Unit, leading Operation Sunfire, said: "We believe that these people are dangerous, so taking them out of our communities and putting them before the courts is of paramount importance.
"I urge the public to look closely at these pictures. Do you recognise these men? It may be that they live next door to you, or you see them regularly elsewhere in your community.
"If you have information on their whereabouts, please tell Crimestoppers, so that we can arrest them. If you see them, call 999 and do not approach them.
The list of most wanted foreign criminals in the UK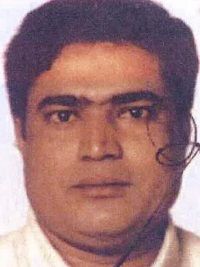 1. Rouf Uddin, 39, is wanted by Belgian authorities in connection with a murder:
Detectives investigating the murder of 32-year-old Malika Soussi, whose body was found in her flat in Ïxelles on 30 November 2002, want to speak to Bangladeshi national Uddin, who lived in a building nearby at the time. A neighbour found Soussi's body. Her throat had been cut.
It is believed Uddin could be in the UK. He also goes by the names Salm Abdus, Abdus Salam, Akhor Addin and Alm Abdu.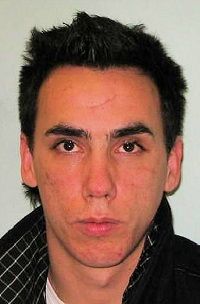 2. Alexandru Cucu, 27, is wanted by Romanian authorities:
On 25 April 2011, at approximately 11.30pm, Cucu and another suspect beat a security guard with an iron rod, a metal pipe and an axe handle, at the Wake Up club in Cugir, Romania. The man was left with serious injuries.
Cucu, a Romanian national, is due to serve four years and six months imprisonment for attempted murder. He has links with the Enfield area.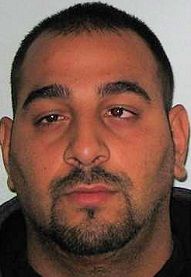 3. Balint Budi, 25, is wanted by Romanian authorities in connection with human trafficking.
Detectives investigating the organised sexual exploitation of girls aged 12 to 17 years in Brasov, Romania, between February and March 2010 want to speak to this Romanian national.
He has previous links to Brent and may still be in the area.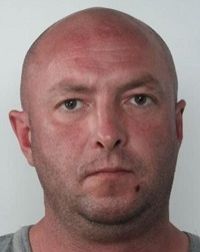 4. Krzysztof Malkowski, 39, is wanted by Polish authorities for grievous bodily harm and is due to serve 19 months' imprisonment for attacking a man.
On 1 September 2012, he and another person lured the man into a flat in Bydgoszcz, Poland, where they brutally kicked and punched him. They broke his ribs and nose, damaged his lungs, kidney and spleen, and fractured his eye socket.
Police believe the Polish national may be in Croydon or Lambeth.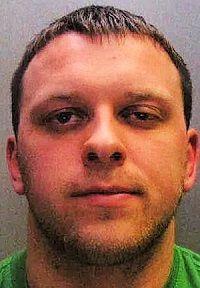 5. Mantas Jurgsat, 25, is wanted by Lithuanian authorities in connection with an incident of grievous bodily harm.
Jurgas, who also goes by the name of Marius Mickevicius, is wanted in connection with the assault of a man in Šilutè, Lithuania. At approximately 9.50pm on 23 January 2010, the victim was stabbed multiple times.
Jurgsat is also accused of assaulting a police officer, who was trying to arrest him on 18 July 2011 in Šilutè. Jurgsat is a Lithuanian national with connections to Barking and Dagenham and Peterborough, Cambridgeshire.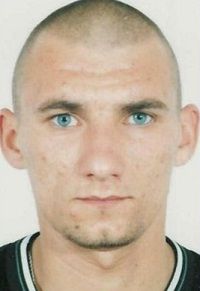 6. Patryk Kokoryk, 33, is wanted by Polish authorities. On 3 October 2010, he and an associate attacked the victim in Lublin, using a table leg to strike his chest and legs.
On 12 January 2012, he was sentenced to eight months' imprisonment.
Kokoryk is a Polish national with previous links to Brent, Ealing and Harrow.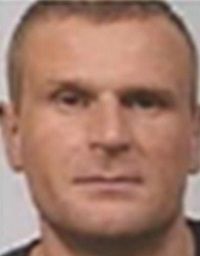 7. Jan Hiszpanski 36, is wanted by Polish authorities.
Hiszpanski is due to serve two years, five months and 12 days for robbing a man in Rypin, Poland.
On 13 July 2008, Hiszpanski - himself a Polish national - and two others hit a man on the head and strangled him. They then stole his mobile phone and cigarettes.
Intelligence suggests Hiszpanski could be in London although he is known to move frequently, so he is not being linked to a specific borough at this time.
8. Silviu-Bogdan Bruzlea, 27, is wanted by Romanian authorities following a murder.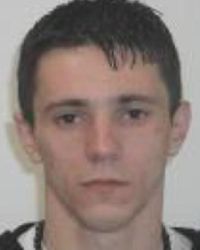 Bruzlea was sentenced to 20 years' imprisonment in his absence for murdering a man. At about 2am on 16 September 2007, the victim and Bruzlea's girlfriend had an argument at the Tiga nightclub in Hunedoara.
Bruzlea and his friends followed the victim and his friends as they made their way home.
Bruzlea had armed himself with a baseball bat, with which he and his friends attacked the man. They repeatedly hit the victim's head and body for 10 minutes. The man was taken to hospital after the attack but died from his injuries three days later.
After attacking the man, Bruzlea and the others turned on his friends and around 15 minutes later they attacked a group of strangers with the baseball bat. Bruzlea is a Romanian national. He has links to Hackney and Haringey.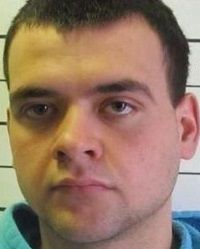 9. Mariusz Kuliga, 21, is wanted by Polish authorities in connection with armed robberies. Police investigating five armed robberies in March 2013 want to speak to Kuliga. The robberies took place in Krosno, Jedlicze, Godowa and Kombornia.
Employees were threatened with a replica gun, and on three occasions the suspect managed to get money. In one incident, he left empty-handed after a victim staunchly refused to give into his demands, despite him hitting her in the face.
Kuliga is a Polish national with known links to Barking and Dagenham, Newham and Essex.
10. Michal Ochecki, 29, is wanted by Polish authorities for robbery and assault.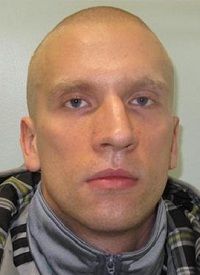 Ochecki is due to serve two years, five months and 28 days for a number of assaults in his home country. On 2 April 2004, Ochecki - then aged 19 - and another suspect, stole a calculator from a male in Sieradz before punching him in the back of the head.
Four days later, they assaulted another person in order to steal their mobile phone.
On 24 June 2007, he and another suspect carried out an unprovoked attack on another male, in the same city. They punched and kicked the victim in the face, breaking his nose and smashing his front teeth.
Ochecki, who also goes by the name Tomasz Baniak, is possibly in Croydon or Lambeth.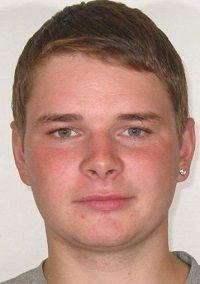 11. Roland Ostvalds, 24, is wanted by Latvian authorities in connection with rape.
Police investigating the rape of a woman in Liepaja, Latvia, at approximately 12.30am on 24 October 2010 want to speak to Ostvalds who is believed to have been among the woman's attackers.
Ostvalds, himself Latvian, has links to a number of boroughs in London, including Redbridge, Havering, Newham and Tower Hamlets.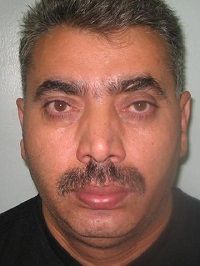 12. Octavian Medeleanu, 52, is wanted by Romanian authorities in connection with people trafficking.
Between July 2006 and July 2007, a number of women were threatened with violence and trafficked to the UK, where they were sexually exploited, being forced or coerced into prostitution.
Police want to speak to Romanian Medeleanu in connection with this investigation.
He has been linked to Barking and Dagenham, Newham and Haringey.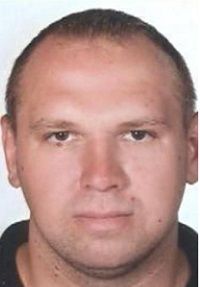 13. Tomasz Naumowicz, 33, is wanted by Polish authorities having been convicted of rape.
Naumowicz is due to serve five years for the rape of a woman in Zdunska Wola in his home country, Poland. On the evening of 20 September 2008, Naumowicz physically restrained the woman, threatened to stab her to death and raped her.
Polish national Naumowicz has previous links to Hounslow and Richmond.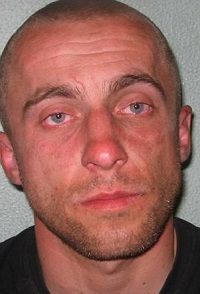 14. Tomasz Pieta, 31, is wanted by Polish authorities having been convicted of robbery, assaulting a police officer and criminal damage.
Pieta was convicted of seven offences and is due to serve three years, eight months and 18 days' imprisonment. Between 2001 and 2006, Pieta assaulted three men, then stole their valuables in most cases. On 27 February 2006, he and two others also punched a police officer in the face.
Pieta's conviction also includes the burglary and criminal damage of a summer house.
It is thought Pieta could be in west London, although he is believed to have particular links to the Wembley area.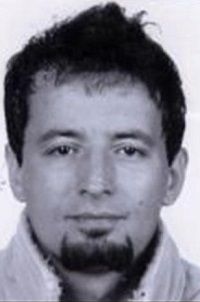 15. Abri Bucpapaj, 35, is wanted by Finnish authorities in connection with allegations of rape, assault and threats to kill.
Officers in Finland are investigating three allegations of assault against a child and a woman, the rape of a woman and threats to kill the woman and a man, in Oulu, Finland between July 2010 and November 2011.
They wish to speak to Albanian national Bucapapaj, who it is believed may be in Harrow, Barnet or Brent.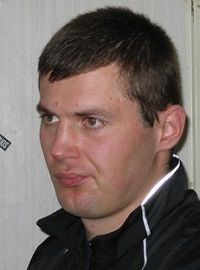 16. Algimantas Ringaila, 34, is wanted by Lithuanian authorities in connection with being part of an organised crime group.
Police believe the Lithuanian national is connected to organised criminality across Lithuania between 2005 and 2014, including drug trafficking, gun trafficking and trafficking stolen vehicles. He is wanted in connection with a total of 13 offences.