Oppenheimer Blue diamond sells for world record £40m at Christie's auction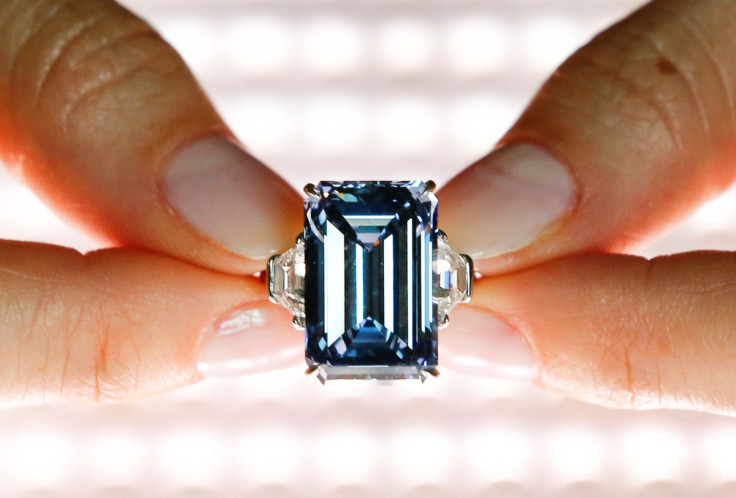 A dazzling rectangular-shaped blue diamond has sold for a record price of $58m (£39.7m) at a Christie's auction sale in Geneva, making it the world's most expensive diamond ever. The 14.62 carat Oppenheimer Blue, named after its previous owner mining magnet Philip Oppenheimer, is said to be the largest stone ever in the rare blue diamond category to have gone under the hammer.
The previous record was set by Hong Kong-based billionaire Joseph Lau, who bought a 12.03 carat blue diamond dubbed the Blue Moon for an eye-catching $48.4m at a Sotheby's auction in 2015. He also bagged a 16.08 carat rare pink diamond, termed The Sweet Josephine, from Christie's for $28.5m . He purchased both the gems for his then seven-year-old daughter.
The Christie's sale comes days after a rare pear-shaped pink diamond fetched $31.6m at a record breaking $175m auction by Sotheby's Geneva on 17 May, making it the most expensive fancy vivid pink diamond ever to be sold at an auction.
'Unique Pink'
An Asian private buyer paid the record amount for the extremely rare 15.38 carat pink diamond called the Unique Pink, which was set in a simple ring. He is said to have bid for it over the telephone and his identity has not been disclosed, the CNN reported.
The Unique Pink, which was sold by New York-based company Cora International, was discovered from a South African mine almost five years ago.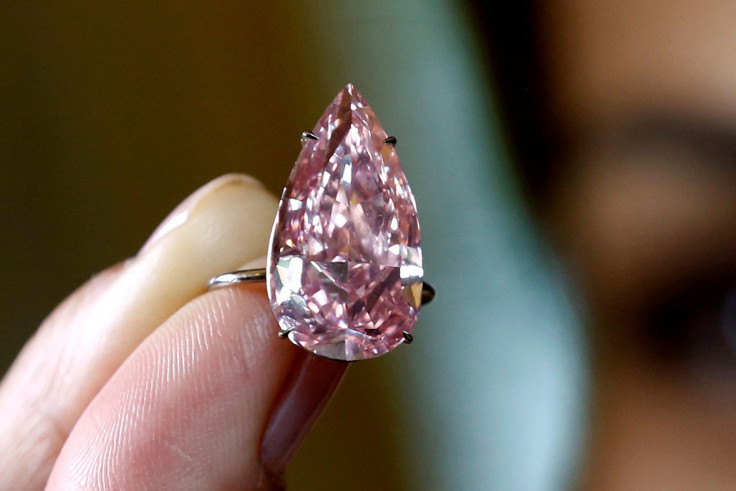 Announcing the sale, the chairman of Sotheby's International Jewellery, David Bennette, said: "It is difficult to imagine a diamond that better illustrates the term Vivid Pink than this outstanding stone. The colour is simply astonishing and, for its size, it is in my experience truly unique."
The Sweet Josephine brought by Joseph held the previous record in the pink diamond category .
However, the record for the most expensive pink diamond ever to sell at an auction remains the 24.78 carat Graff Pink, which was sold for $46.2m at Sotheby's in November 2010.
© Copyright IBTimes 2023. All rights reserved.