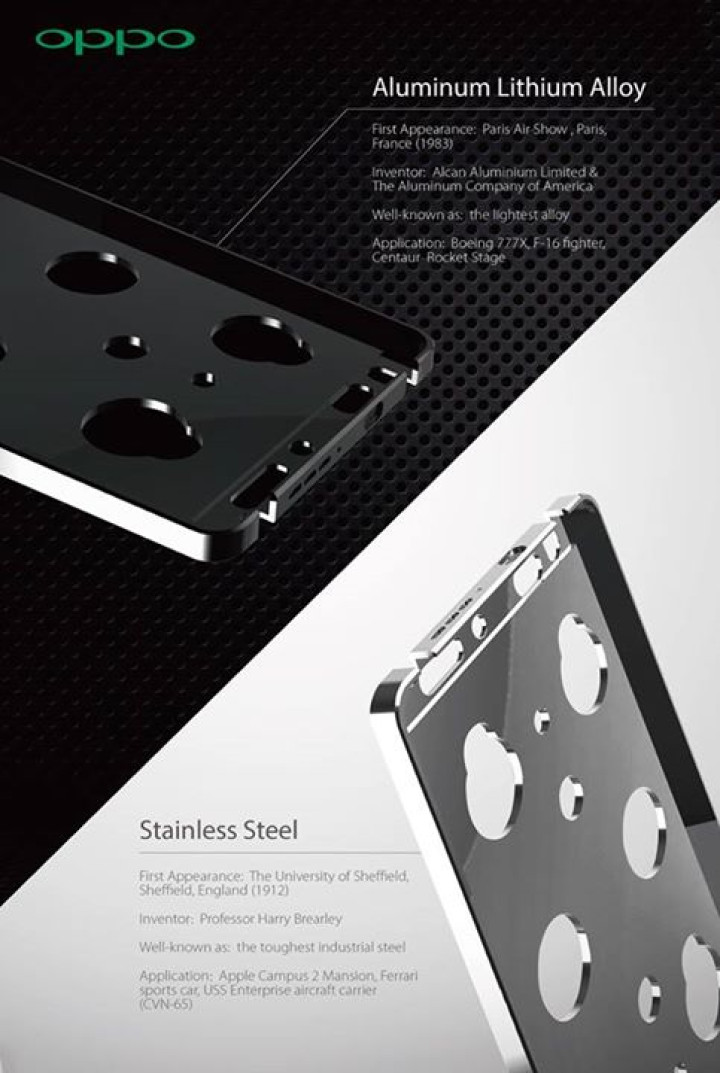 Often touted in media circles as the 'next Xiaomi', Chinese smartphone maker Oppo is all geared up to challenge various top smartphone brands with its N3 smartphone that incorporates a reportedly 'non-bendable' stainless-steel outer body.
Now, the Oppo N3 is all set to be launched officially on 29 October along with another smartphone, according to an India Today report that quotes a teaser for Oppo's 29 October event.
The above report adds meat to Oppo's earlier tweet that stated that the N3 'non-bendable' smartphone would launch on 29 October.
So, those waiting for the official launch of Oppo's smartphones on 29 October can anticipate the official launch of another smartphone, as evident by the company's teaser.
Oppo N3 is expected to be initially made available for prospective buyers in the Asian country of Singapore, before being made available in other countries.
As for the hardware aspects of Oppo's N3, the stainless-steel body is expected to incorporate the following key tech-specs:
Although technical specs of Oppo N3 are yet to surface officially, a recent report states that the smartphone will incorporate a large 5.9in display.
The smartphone is rumoured to be driven by a Qualcomm Snapdragon 805 processor with 3GB RAM.
Oppo N3's primary camera is expected to have a 13MP sensor. This aspect once official should give amateur photographers plenty to cheer about.
Also, recent rumours state that the Oppo N3 will come in another aluminium-lithium alloy variant with similar technical specifications as that of the stainless steel edition.
Oppo N3's expected non-bendable outer body is in contrast to Apple iPhone 6 Plus' bendable shell, which various users have reported after purchasing Apple's latest creative flagship.
The key hardware-aspects of Oppo's other 'mysterious' smartphone, are yet to surface at this point in time.