Orange the World campaign launches to end violence against women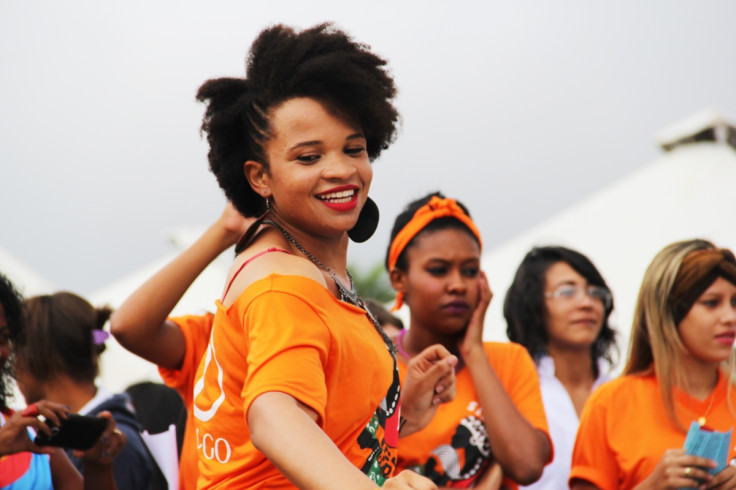 A study done by the United Nations Department of Economic and Social Affairs showed that one in three women suffer from physical or sexual violence at some point in their lives. On the International Day for the Elimination of Violence against Women, the UN has launched its campaign Orange the World.
The campaign will be carried out during 16 days of activism against gender-based violence, from 25 November until 10 December which also happens to be Human Rights Day.
"Violence against women and girls remains one of the most serious – and the most tolerated human rights violations. It is both a cause and a consequence of gender inequality and discrimination. Its continued presence is one of the clearest markers of societies out of balance and we are determined to change that," said UN under-secretary-general and UN women executive director Phumzile Mlambo-Ngcuka.
The campaign has adopted the colour orange to symbolise its goal for a bright and optimistic future that is free from violence against women and girls.
Over 450 events have been planned over 16 days, across more than 70 countries. They include the lighting of major monuments and activities involving civil society such as dialogue sessions with faith-based leaders, film screenings, theatre and dance performances, rallies, marches, marathons and digital activism via social media platforms.
Some of the popular landmarks that will be lit orange include the Niagara Falls (Canada/USA), the European Commission building (Belgium), Council of Europe building (France), the Little Mermaid statue in Copenhagen (Denmark), the archaeological ruins at Petra (Jordan), India Gate in Delhi (India) and the Palais de Justice (Democratic Republic of the Congo).
The official commemoration of the United Nations International Day for the Elimination of Violence against Women will take place today (25 November) in New York City at the United Nations headquarters and will be attended by ambassadors, senior UN officials, civil society activists and artistes.
In early November, a series of events were held in different countries to shed light on the cause. Brazil hosted the Black Women's March against racism and violence while the 2015 International Istanbul Marathon adopted ending violence against women as its theme.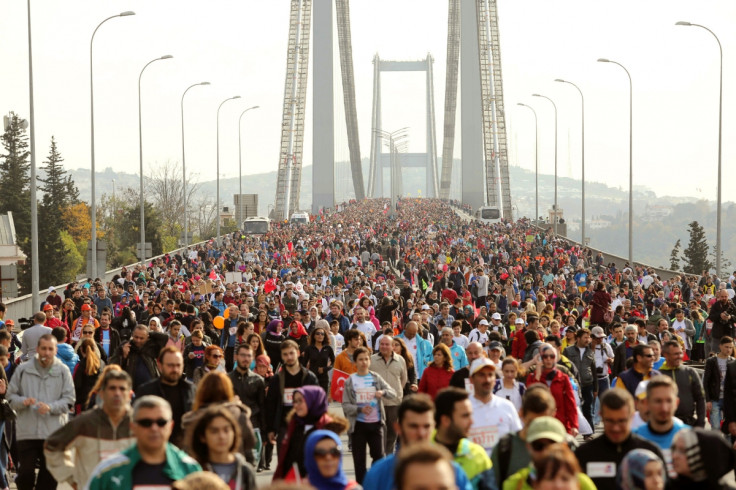 In October, in Phnom Penh, Cambodia, over 50 tuk-tuk drivers dressed in orange participated in a parade to raise awareness and promote ending violence against women and girls in their community.
Speaking at the UN Women Global Civil Society Dialogue on 23 November, Ngcuka pointed out the extensive effects of gender-based violence. "In all its forms, in its crippling and even fatal effects, the dehumanization and devastation of women and girls is a terrible burden for individuals and all our communities and our families to carry. It is a gross violation of women's rights, it directly saps the capacity to grow and flourish, and leaves a legacy of perpetuation among the children who witness and experience it. It has to be stopped at the source—prevented before it happens."
On the social media front, UN Women is urging Facebook and Twitter users to "orange" their profile pictures using a twibbon and to get online and start talking about violence against women.
© Copyright IBTimes 2023. All rights reserved.