Oregon father accused of overdose death of daughter, 1, by lacing drinks with drugs
Darian Lee McWoods was denied bail after two days of hearings.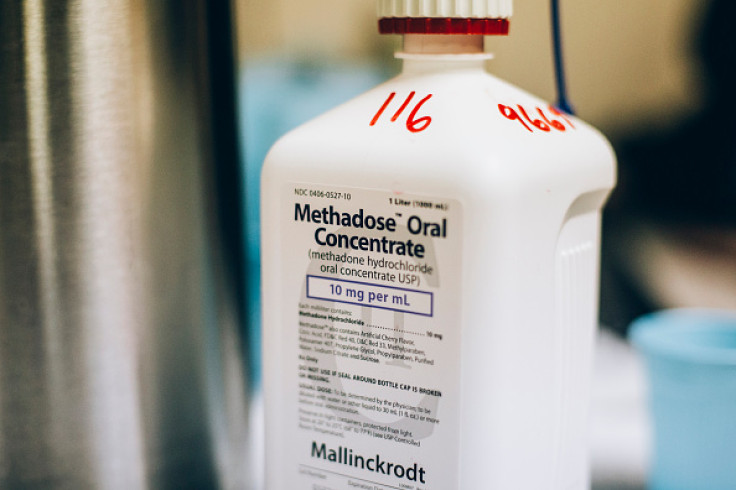 A 24-year-old man accused of killing his one-year-old daughter by a methadone overdose reportedly spiked "kid-friendly drinks" such as Capri Sun with drugs.
Prosecutors in Portland did not specify whether they believe McWoods intentionally gave his daughter a drug-spiked drink or whether the girl consumed the drink accidentally, The Oregonian reported.
The 15-month-old girl, Kamaya Flores, died in December 2013 with enough methadone in her system that could have stopped or slowed her breathing.
The girl suffered broken ribs likely from her father squeezing her dangerously tight and threatening her life with "compression asphyxia," prosecutor Amity Girt said in the two-day hearing.
According to prosecutors, McWoods also had a dangerous tactic to get his daughter to fall asleep. He would hold the toddler down until she stopped struggling and went to sleep.
Prosecutors said that although the girl's mother was not home the day of the her death, text messages to McWoods show that she too used the same method to get her daughter to sleep. The couple had another daughter about a year and a half after Kamaya's death. The baby girl, who was also named Kamaya, was taken by state child welfare workers.
The Oregonian reported prosecutors shared the details in open court for the first time during the hearing. McWoods is set to head to trial in January 2018 for the death of this daughter. The young girl was found dead at McWoods' home while under his care.
Police and prosecutors took three years to build a case against McWoods, The Oregonian reported. He was indicted in December 2016 on charges that he killed Kamaya recklessly and "with extreme indifference to the value of human life".
According to WSB-TV, McWoods' attorney argued that the girl's death could be explained by other factors and that mistakes were made in the investigation.
The father allegedly told investigators that his daughter had been fussy and he had put her down for a nap. He claimed that when he checked up on her later, she was wedged between the mattress and the wall and was not breathing. The deputy district attorney argued the girl was too old to be at risk of natural suffocation in a bed.
McWoods is being held at the Multnomah County jail system without bail. McWoods' defence attorney Josephine Townsend asked the judge to set a bail so he could be released pending his trial but was denied.
© Copyright IBTimes 2023. All rights reserved.