Oregon Troutdale Shooting: Gunman Hunted at Reynolds High School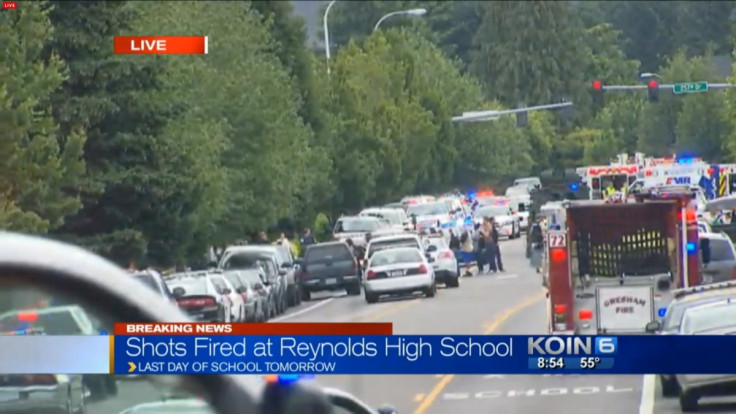 Police have been called at a Reynolds high school in Troutdale, Oregon, where gunshots have been fired. Unconfirmed reports claim a teacher has been shot.
Sixty police and sheriff's units are reportedly at the scene where an active shooter is at large, Multnomah County Sheriff has confirmed.
Troutdale is situated 16 miles east of Portland. The last day of school was scheduled for Wednesday.
Live feed from the scene showed students being escorted across the school ground.
A parent of a student at the school said that his son heard six shots fired.
Police said initial call came in around 8:00 am of shots fired inside locker room of the school's gym.
© Copyright IBTimes 2023. All rights reserved.