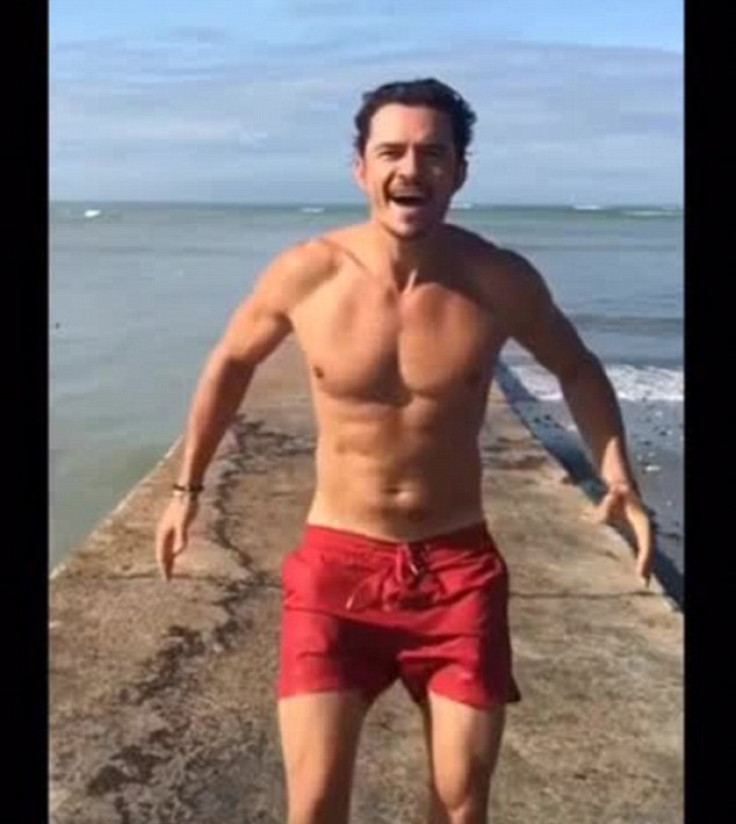 Orlando Bloom unveiled his private photos this week as he set his Instagram account to public. The Hollywood star joined the social network two months ago and after the furore surrounding his naked pictures, he made sure he was wearing some clothes in his new photos.
The 39-year-old actor announced his arrival to social media with a post that read: "I Caved ...'
He also revealed his sense of humour as he posted a photo of a roll of cellotape emblazoned with the words 'sex' and the caption "My sex tape".
The Pirates of the Caribbean star shared photos from his holidays, including pictures of his son Flynn as well as a few snaps of girlfriend Katy Perry, including one in which she and Bloom are seen in the back of a helicopter and another of the two stars at the recent Burning Man festival.
Last month, Bloom sparked a Twitter frenzy when photographs emerged of him on holiday in Sardinia, Italy paddle boarding naked alongside his isnger girlfriend.
Making reference to the incident he included a post of himself running towards the camera with the caption: "when you are chasing down the guy who stole your swimming trunks."
With the posts winning thousands of likes the actor's tongue-in-cheek humour had social media followers won over.
"'Reasons why I love you so much," said one. "'Ha ha he got quite the humour," said another. "I forgot how funny you are", one fan added.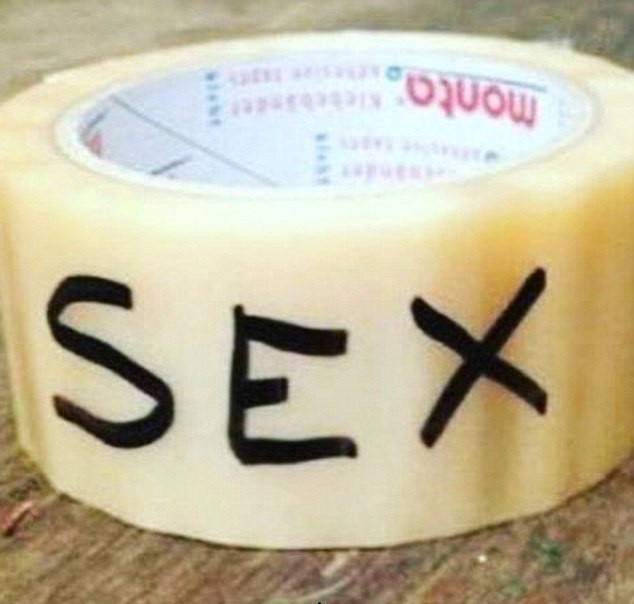 Bloom's ex-wife Miranda Kerr was one of the first people to comment on the pictures writing: "Nice one."
While his ex could see the funny side, after his naked images went viral on social media she urged him to cover up and joked that she would send him some swimwear from her new Bonds range.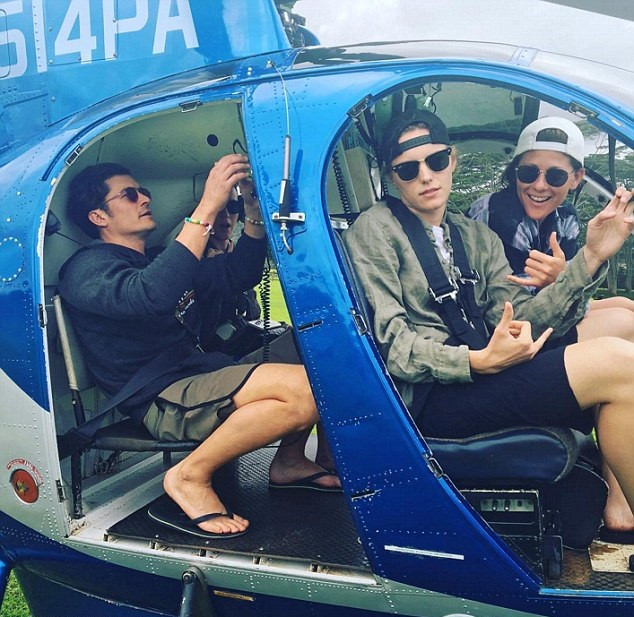 Miranda and Orlando were married in 2010 and welcomed their son, Flynn a year later. They separated in 2013.
The actor and Katy Perry were first romantically linked when they were spotted getting cosy at The Weinstein Company and Netflix Golden Globes after-party in January.