"Out, proud and never afraid" was the message shared by thousands of LGBTQ people online who tweeted using #GaysBreakTheInternet following a mass shooting in an Orlando gay club.
The worst shooting in recent US history saw 50 people killed and 53 injured after gunman Omar Mateen opened fire at Pulse nightclub at around 2am on 12 June.
Among the outpouring of grief, many LGBTQ people have taken to Twitter to share their thoughts on the tragic shooting, with the hashtag #GaysBreakTheInternet trending and thousands of people expressing solidarity with the community.
One wrote: "Out, proud and never afraid. We are free", while another added: "People should know that love and only love ALWAYS WINS and that all the hate doesn't matter."
LGBT groups around the world have also sent their condolences to those who lost their lives or whose loved ones were killed or hurt during the attack.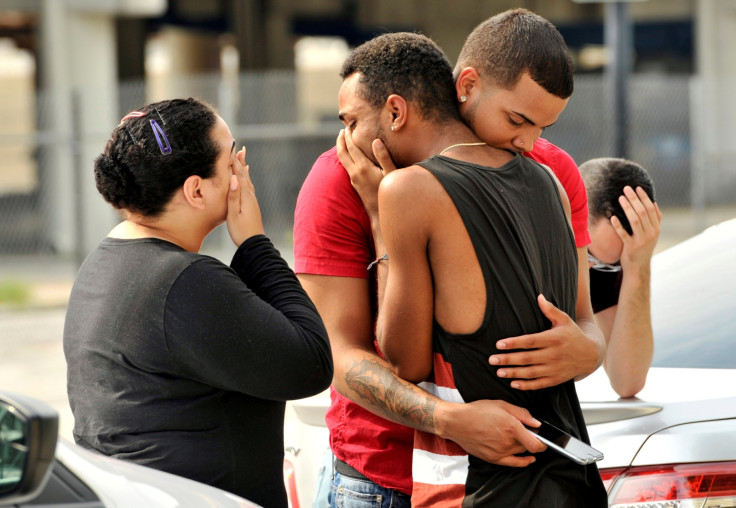 Florida group Equality Florida said: "Gay clubs hold a significant place in LGBTQ history. They were often the only safe gathering place and this horrific act strikes directly at our sense of safety. June commemorates our community standing up to anti-LGBTQ violence at the Stonewall Inn, the nightclub that has become the first LGBTQ site recognised as a national monument.
​"We have received a steady stream of emails and messages from those seeking to help or to make sense of the senseless. We make no assumptions on motive. We will await the details in tears of sadness and anger. We stand in solidarity and keep our thoughts on all whose lives have been lost or altered forever in this tragedy."
US president Barack Obama condemned the shooting as an act of terror, calling the nightclub attack a "sobering reminder that attacks on any American, regardless of race, ethnicity, religion or sexual orientation, is an attack on all of us."