An autopsy has found that the man, who attacked soldiers at Orly airport in Paris on Saturday (18 March) and was later shot dead, was under the influence of drugs and alcohol at the time of incident.
The toxicology tests found traces of cocaine and cannabis in Ziyed Ben Belgacem's blood. He also had an alcohol level of 0.93 grams per litre of blood, nearly twice the legal limit for driving in France, the BBC reported.
According to French authorities, the 39-year-old attacker was known to police as a radicalised Muslim and was on their watch-list. Belgacem also had a criminal record, which included robbery and drug-related offences, Paris prosecutor Francois Molins said.
He added that a copy of the Koran and €750 (£650) in cash were also found on his body.
Belgacem's father, whose name has not been provided, said that his son was not an extremist and added that what he did was due to the overdose of drugs and alcohol.
"My son was not a terrorist. He never prayed, and he drank. But under the effects of alcohol and cannabis, this is where one ends up," the father said during an interview with French radio Europe 1 on Sunday.
On Saturday morning, Belgacem shot a policewoman in the face at around 6.50am CET (5.50am GMT) during a road check, before hijacking a car. He then made his way to the airport, where he fought with a soldier and attempted to grab her gun. He reportedly said he wanted to "die for Allah" while pointing a gun to her head.
Belgacem was shot dead by two other soldiers at the scene. The soldiers, deployed at the airport as part of Operation Sentinel, provide back-up to the police after the Charlie Hebdo shooting in January 2015 and the Paris attacks of November 2015.
On Sunday, police released Belgacem's father, brother and cousin, who were taken into custody for questioning. All three had approached police on Saturday after the incident, the Guardian reported.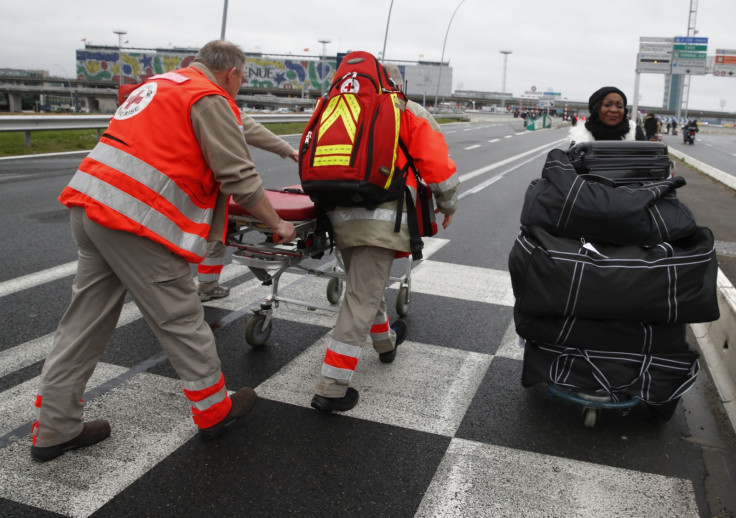 The attack led to a major security scare and the temporary evacuation of the capital's second-busiest airport. Authorities are yet to find the cause behind the attack.
The assault follows an incident in February when soldiers at the Louvre museum were attacked by a 29-year-old Egyptian. He was later shot during the altercation and reports found that he was not following any instructions from the Isis.