After failed efforts to talk with the lead suspect in the recent terror attack at the Louvre in Paris, investigators were finally able to make a breakthrough this week after the individual responsible agreed to give a statement. The 29-year-old Egyptian national Abdallah El-Hamahmy told authorities that he was working alone and was not acting on orders from the Islamic State group.
On 3 February, El-Hamahmy attacked the soldiers at the Louvre using machetes shouting "Allahu Akbar" (Allah is Greatest). He was later shot at – five times in the stomach and leg and is receiving medical treatment at the Georges-Pompidou hospital in Paris. Sources at the hospital claim his condition is critical and is deteriorating.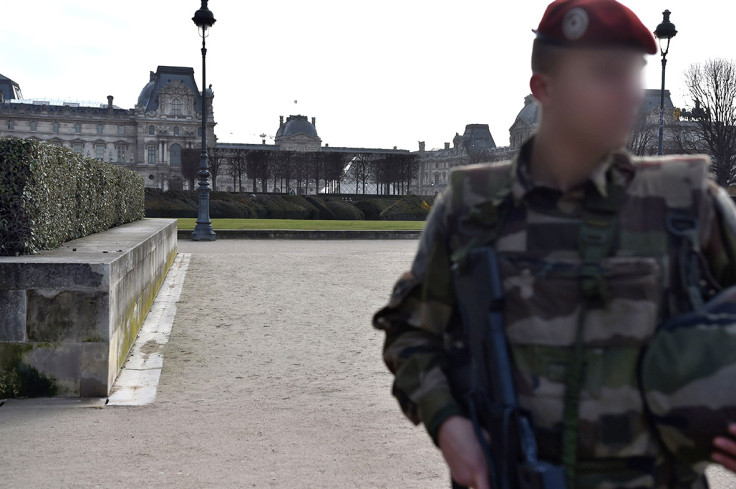 A source close to the investigation told AFP that while El-Hamahmy confessed to identifying with the IS group's teachings, his plan was to destroy the museum's masterpieces with spray paint in order to "avenge the Syrian people". He claims to have had no plans to attack the soldiers on duty.
Investigators are also looking into a Twitter account that the suspect may have been using prior to the attack. "Why are they afraid of the creation of a state for Islam? Because the state of Islam defends its resources and the honour of Muslims," he wrote in one tweet.
"In the name of Allah... for our brothers in Syria and fighters across the world," another stated.
Two bank transfers made in the days before the attack, to a fellow Egyptian in Poland, were also traced back El-Hamahmy's bank account and authorities are now looking to see if they have any terror connections.
Meanwhile, the suspect's father Reda El-Hamahmy, a retired police officer, continues to defend his son, stating that the French police's story is "not logical". He explained that his son showed no signs of being radicalised and was expecting his second child with his wife who is currently in Saudi Arabia.