Oromo protests: Ethiopia says crackdown claims 'abysmal propaganda' as situation peaceful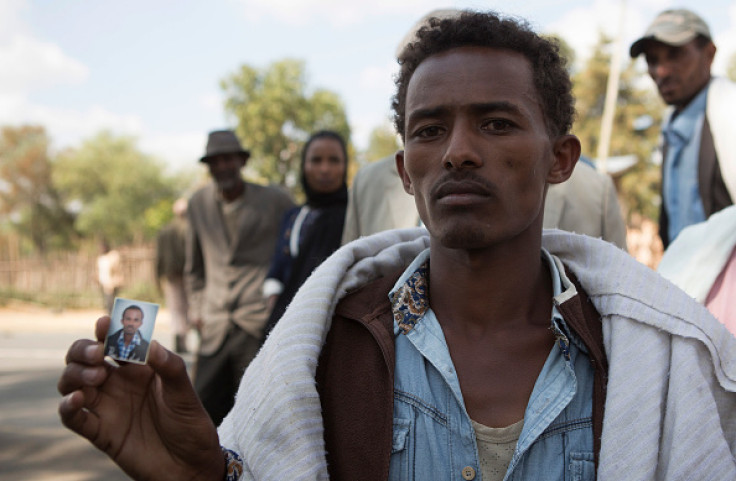 The Ethiopian embassy in London has told IBTimes UK it rejects allegations of violence against protesters in the Oromia region, deeming a recent report by a rights organisation as "abysmal propaganda". The remarks were made one day after an Ethiopian activist told IBTimes UK at least 270 demonstrators had been killed by security forces in Oromia, Ethiopia's largest state, in recent months.
Oromo people, Ethiopia's largest ethnic group, have been protesting since November 2015 against a government's draft plan that aimed to expand the boundaries of the capital Addis Ababa. Demonstrators argued the so-called "Addis Ababa master plan" would lead to forced evictions of Oromo farmers who will lose their lands and wound undermine the survival of the Oromo's culture and language.
Although the government decided to scrap the plan following increasing demonstrations, Oromo people continued to demonstrate arguing they did not trust the authorities. On 21 February, Human Rights Watch (HRW) released a report warning that killings and arrests of Oromo protesters at the hands of security forces, including the military, continue.
However, the Ethiopian embassy told IBTimes UK peaceful demonstrations with legitimate grievances had been infiltrated by people who aimed to create chaos and instability.
"Since the onset of the unrest, the authorities both at the federal and regional levels tried to avoid confrontation with the protesters while at the same time discharging their fundamental responsibilities of stabilizing the situation, maintaining law and order as well as, protecting innocent lives and property," the embassy said.
"The HRW report deliberately plays down the scale of the violence meted out by these aggressive protesters, but the evidence shows otherwise."
The statement added that the Ethiopian government engaged in public consultations which resulted in the decision to scrap the master plan. Authorities also launched an investigation to identify people behind "corrupt land acquisition practices", loss of innocent lives and damage of private and public properties. The investigation has led to a number of arrests.
"The peaceful and inclusive measures taken by the government have resulted in a return
to normalcy and the maintenance of law and order," the embassy said. "The active participation of the people and their cooperation with the authorities was a decisive factor, without which the restoration of peace and stability in those parts of Oromia region would have been unthinkable.
"The HRW report remains totally oblivious of such facts and has instead chosen to borrow malicious statements, false accusations and unsubstantiated allegations from opposition propaganda materials.
"The list of crimes it blames on the authorities is endless. However, when it comes to corroborating evidence, it falls abysmally short. The Ethiopian government is always ready to consult and engage in constructive dialogue aimed at advancing the cause of human rights protection," the embassy concluded.
© Copyright IBTimes 2023. All rights reserved.