Ethiopia is going through its worst drought for 30 years, with people in some parts of the country having to walk for up to two days to get water for their families and animals, Oxfam has said.
The charity says that many from the Siti zone in the east of the country have told them they are dependent on food aid to survive but some are sharing provisions with their sheep and goats in a "desperate attempt to keep their animals alive as well".
The Ethiopian government estimates that 10.2 million people will need humanitarian assistance this year, at a cost of $1.4bn (£970m).
The World Food Programme says that $500m (£348m) had to be raised by the end of February so resources could be in place by the end of April.
WPF country director John Aylieff told Reuters on Thursday (28 January): "We are really on the cliff's edge as we speak. It's a really tall order for donors to suddenly mobilize the immense amount of resources needed for the Ethiopian crisis this year.
"I would also say it is a tall order for the mother in the highlands of Ethiopia to watch her children waste away."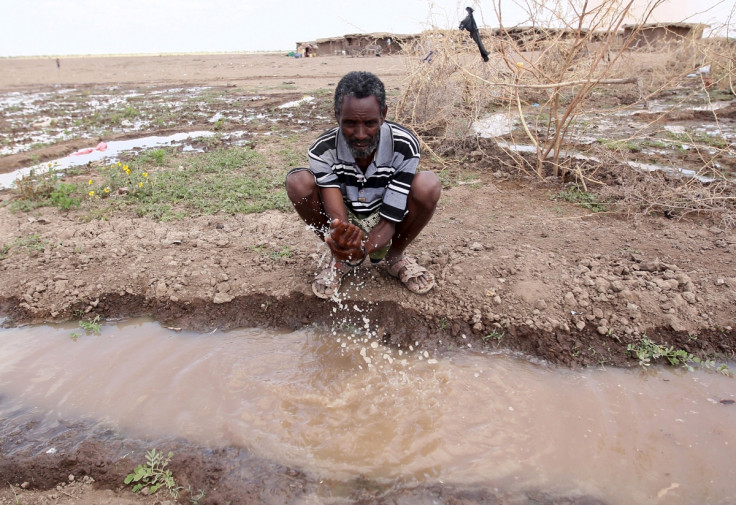 The government, WFP and a group of charities such as Save the Children are working on the relief effort. Addis Abbaba is already spending about $300m (£208m) and other funds have come from the United States, Canada, European states and others. About $38m (£26m) was committed this week, the WFP said.
But more is needed when international aid budgets are stretched by crises such as the Syria conflict.
Unlike in 1984, whose drought led to the deaths of one million people, this time the Horn of Africa country is relatively stable and is at peace. But the El Nino weather phenomenon is even overwhelming government policies which have seen agriculture health and social programmes put in place.
Some experts say that the $1.4bn (£970m) to cover food relief may prove inadequate, after rains failed in 2015 and with the 2016 outlook unclear.