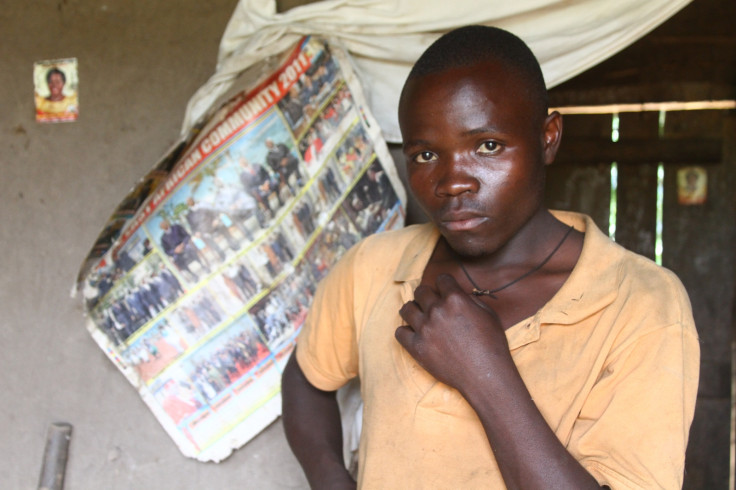 Kasiita, from the Rakai district in central Uganda, was 15 when both of his parents died of Aids-related illnesses. Overnight he not only became an orphan, but also became the carer of his five younger siblings. With no money, support from family or welfare, Kasiita and his two eldest sisters dropped out of school to work and care for their younger siblings.
"Both of our parents died when I was 15 years old," he says. "Life has not been easy – I was left to fend for my siblings."
Kasiita and his sisters did manual labour for as little as £1 a day – which was barely enough to pay for the malaria medication for the family. And his story is just one of many in Uganda. Every year, 150,000 people are infected with HIV, of which 20,600 are children. In 2015, around 660,000 children aged up to 17 were orphaned, according to UNAIDS.
Five years after Kasiita lost his parents, the family are still together – having developed a system in which the older siblings work, and the younger ones do the housework. They share their food at mealtimes, and although it is normally a bowl of porridge, nobody is left without. To bring in extra money, Kasiita is teaching the boys how to drum – and the girls how to dance so they can hire themselves as entertainers at local events. They are often paid in food, such as a bunch of bananas.
The first ever case of HIV was recorded in 1982 in Rakai, a region which lies on the shore of Lake Victoria near the border with Tanzania, and the region has been hit hard by HIV/AIDS since – devastating communities and wiping out entire villages.
The prevalence of the disease remains extremely high – one of the highest in Uganda – with more than ten percent of the population testing positive. And as the majority of people go untested, this is likely an underestimate.
Thousands of children have been orphaned by the epidemic and now act as the heads of households – responsible for caring for the family, earning money and putting food on the table. And as generations of parents have been killed by the disease, there is a skills gap – meaning that many orphaned children are not trained to farm the land or in agriculture, so many are forced into child labour. Girls in particular are left vulnerable to trafficking, prostitution or child marriage.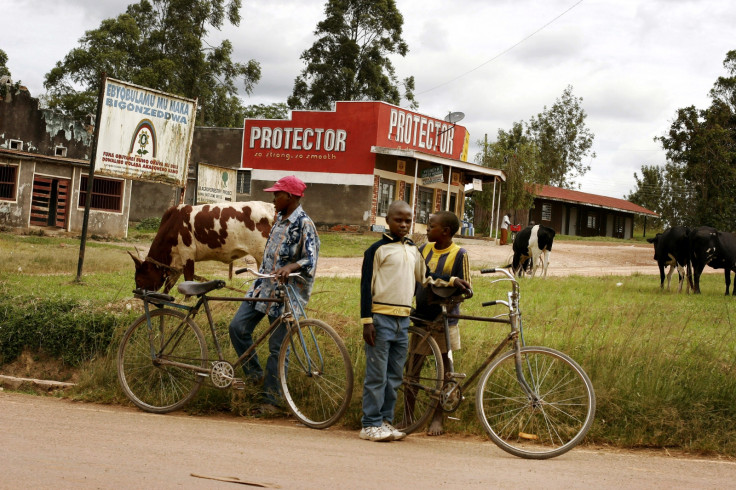 The problem is abetted, and fuelled, by high rates of poverty. Around 24% of the population live on an income of less than $2 (£1.50) a day. Of the country's 17 million children, 46% are experiencing child poverty.
Javiira is also from Rakai, and he was 14 when his parents died from Aids-related illnesses. He became responsible for his four younger brothers and sisters. Although they inherited a small plot of land, they had no idea how to use it. Javiira dropped out from school to support his family.
"I loved school so much, but I could not go further because I had no money," he says. "There was no food – how could I even think about paying for school?"
But when Javiira started working with the UK-based charity Send a Cow, he received support for the first time since his parents passed away. The charity has launched a project in the region with 200 families, providing training in farming, life skills and hygiene. During regular visits, Javiira and his siblings were taught the basics, from how to wash clothes to personal hygiene and how to farm their land.
He was able to grow crops and rent other small areas of land, to grow and sell surplus food to make a profit. In three years, he earned enough to buy three acres of land and start a farm. He received a cow, which provided both milk and manure - essential to grow more crops.
But as well as helping Javiira get back onto his feet financially and helping him provide for his family, he also received emotional support. Twelve years since the tragedy, he is married with three children and continues to pay his sisters' school fees - allowing them to continue their education and have a better future. He has a family home and runs a successful business.
"They told me that I must always have a dream," he says. "They brought pictures for me to look at, to visualise how things could be better, to give me some idea of what to hope for. They wanted me to imagine a better future. I was really driven to have my own family and children."