With the Aids 2016 conference taking place at the Durban International Convention Centre (ICC) in South Africa this week (18-22 July 2016), IBTimes UK visited Kenya, where many people living with HIV today lead entirely fulfilling lives – as long as they are tested and seek and access specialist care if found to have contracted the virus.
James Okwiri, in his mid-40s, was misled by information provided by the media and local beliefs that people living with HIV/Aids often looked unhealthy. After choosing a 'healthy looking' partner, Okwiri, who lives 280 miles west of Nairobi, contracted HIV.
"In 2004, I was very sick," he told IBTimes UK from Emusanda Health Centre in Western Kenya, adding that he did not know what was wrong. He was tested positive for HIV the same year. Because of the stigma that comes with HIV, Okwiri found it hard to come to terms with his diagnosis and did not want to accept that he was HIV-positive – thus undermining his access to information, treatment and care.
More than a decade later, however, he is devoting his full-time effort to leading community counsellings as well as HIV-testing initiatives in Emusanda and neighbouring communities.
"I dwelled on that, and now focus on the people living with HIV in this community, because that is what finished them [...] informing them is what I do. I don't just stay in our facility – I go to the community, with groups that are initiated whereby we meet on some days and we talk."
Okwiri considers himself lucky to have been diagnosed and helped in time.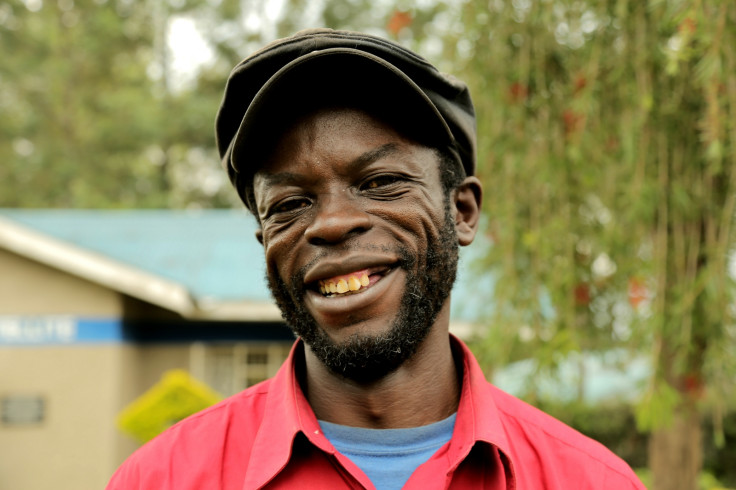 On Monday (18 July 2016) the United Nations (UN) warned that people remain most at risk of contracting HIV because discriminatory laws, policies and stigma continue to hinder access to prevention, treatment and care in many African nations.
At-risk people such as sexually active gay men, transgender people, sex workers, people who inject drugs and prisoners account for more than a third of all recent HIV infections globally.
Despite saved and improved lives thanks to prevention and treatment efforts, in many countries, stigma and discrimination prevent LGBT people from accessing vital prevention, testing and treatment and care services. This means that many people are unknowingly living with HIV, or being diagnosed when HIV becomes harder to treat.
According to the UN Programme on HIV/Aids (UNAIDS), these vulnerable populations accounted for more than a third of all new HIV infections globally, and fewer than half of those who need the drugs are receiving them.
A July UNAIDS report revealed that gay men who are sexually active are 24 times more likely to become infected with HIV than the general population, and that transgender people are 49 times more likely to be living with HIV.
The UN agency warned that, while new HIV infections have declined globally by more than 70% among children since 2001, new cases among adults have stalled and are rising in some regions.
HIV: 'Far too many communities are currently being left behind'
"We will not end Aids without addressing the needs of the most vulnerable individuals and communities, yet far too many are currently being left behind," said Chris Beyrer, International Chair of the 21st International Aids Conference.
"Protecting human rights is not just a moral issue, it is a scientific issue. Research presented at this conference will demonstrate that exclusion and discrimination help fuel the spread of HIV."
Protection of minorities, whose right to health has been undermined, is an indispensable tool to dealing with the epidemic.
"Dealing effectively with HIV will require our communities and societies to break down longstanding prejudice, hatred, and ignorance," said Justice Edwin Cameron of the Constitutional Court of South Africa. "Only when scientific advances are matched by social and cultural progress can this epidemic truly be contained."
These issues will be discussed at the conference, where 18,000 global leaders, scientists, advocates, and health workers gathered to outline what remains to be done if the world is to achieve the goal of ending Aids by 2030.