Oscar Pistorius is set to be released from prison, and serve the rest of his five year term under house arrest on 20 October, the South African parole board has announced. The Paralympian was found guilty of the culpable homicide, also known as manslaughter, of his girlfriend Reeva Steenkamp after shooting her at his home in Pretoria in February 2013.
He was originally due to be released in August to serve out the rest of his term under correctional supervision after enduring 10 months of his sentence, but that decision was postponed by the South African Parole Review Board (PRB) over concerns the correct procedure in his case had not been followed.
The decision was sent back to the parole review board for review, who now confirm the "Blade Runner" will be released almost exactly one year to the day after he was sentenced to five years in jail following the high-profile court sentencing case on 21 October 2014.
Under South African law, anyone who receives a jail term under of five years or less can apply to be released under house arrest if they have served a sixth of their sentence.
A South African Department of Correctional Services spokesperson said: "The Kgosi Mampuru II Correctional Supervision and Parole Board (CSPB) [have] approved the placement of offender Oscar Pistorius under correctional supervision as from 20 October 2015.
"The parole board met in Pretoria for the second time following a directive of the Parole Review Board, which set aside its earlier decision to place Oscar Pistorius under correctional supervision because it was prematurely made.
"The Parole Board has also given the offender his correctional supervision conditions which include the directives of the Parole Review Board in respect of continued psychotherapy and prohibitions in line with the Fire Arms Control Act Section 103."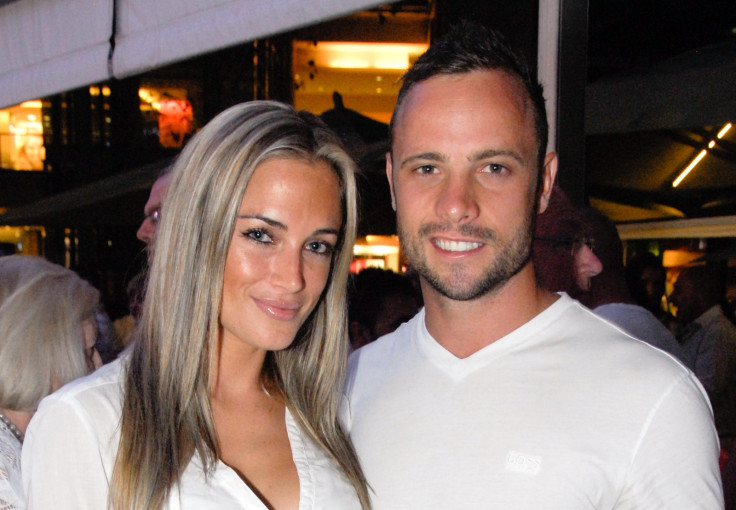 Elsewhere, prosecutors have launched an appeal to hand Pistorius a murder charge and a longer sentence, arguing that he knowingly killed Steenkamp. The athlete denied purposely killing his girlfriend, arguing he believed he was shooting at an intruder who broke into his home when he fired four times through a locked bathroom door.
If the appeal is successful at a hearing in November, the 28-year-old athlete could return to jail and face a sentence of at least 15 years.
The family of Steenkamp previously said they do not believe 10 months in prison is sufficient jail time for Pistorius during his original parole hearing.
In a statement they added: "We have forgiven Mr Pistorius even though he took the life of our precious daughter Reeva. As her family, we do not seek to avenge her death and we do not want Mr Pistorius to suffer; that will not bring her back to us.
"However a person found guilty of a crime must be held accountable for their actions. Statistics show that our society is under continuous attack from criminals and murderers. Incarceration of 10 months for taking a life is simply not enough. We fear that this will not send out the proper message and serve as the deterrent it should."
Correction: This article has been amended to say Pistorius was convicted of culpable homicide.