Oscar Pistorius has been jailed for five years for shooting dead his girlfriend, Reeva Steenkamp.
A non-custodial, suspended sentence "would not be appropriate" because of the seriousness of the crime, the judge said. It "would send the wrong message to the community," she said.
Pistorius, 27, was found guilty of culpable homicide and two firearms charges at an earlier hearing, after a lengthy trial.
He was handed a three years sentence – suspended for five years.
Judge Thokozile Masipa called the offences "very serious" because Pistorius knew there was someone behind the door when he opened fire, killing Reeva Steenkamp, 29.
Masipa's judgment at North Gauteng High Court in Pretoria brought down the curtain on the highest-profile trial in the world – which had seemed at times as if it would go on indefinitely.
No appeal by either side has begun – but some form of appeal is likely.
Steenkamp died after being hit three times by 'dum-dum' bullets fired through a toilet door by Pistorius in his Pretoria home. Masipa called her "young, vivacious and full of life" at the time of her death, which caused on-going pain for her family.
Masipa said she felt "uneasy" at the "overemphasis" placed upon Pistorius' vulnerability on that fateful night. She said the athlete had rarely seen himself as disabled and had been "respected worldwide" and had "even gone on to compete against able bodied persons."
Citing testimony critical of conditions inside prisons, the judge said evidence by social worker Annette Vergeer - who claimed Pistorius would be at risk of rape and HIV/AIDS in jail – had been: "unhelpful, slapdash - quite disturbing for someone with 28 years' experience."
The judge said she was satisfied the prison system was able to accommodate Pistorius, such as providing a bench to sit on in showers. She praised testimony by a top government official who insisted the penal system could deal with Pistorius' disabilities.
"If conditions were below standard, the ever-vigilant human rights bodies would not hesitate to correct this situation," Masipa said.
The judge cited evidence by social workers which stated the incident had cost Pistorius his professional and moral reputation, friends and livelihood. Mental disorders suffered by Pistorius in the wake of his actions, including post-traumatic stress disorder, were also referred to in the judgment.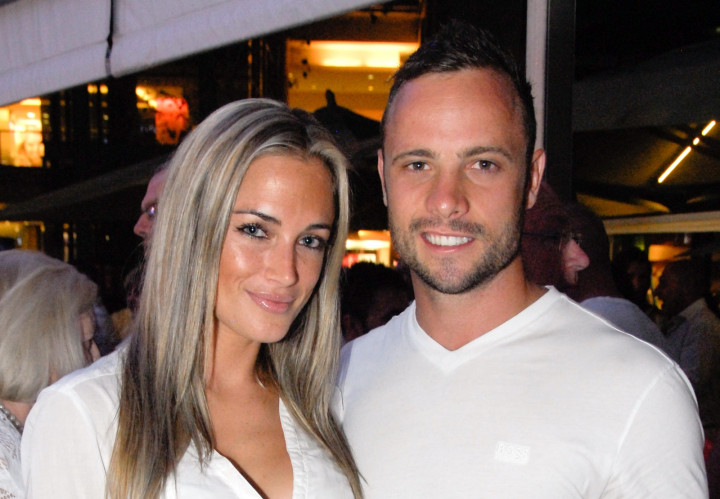 Public opinion in South Africa has been firmly in favour of a custodial sentence. The maximum prison sentence for culpable homicide is 15 years.
But Masipa said that "society cannot always get what it wants" and that the courts were not in a "popularity contest." She said: "The general public may not even know what is the difference between justice and vengeance."
Masipa said it would "be a sad day if there was one law for the poor and disadvantaged and another for the rich and famous."
She told the court that "sentencing is not a perfect exercise" and that reasonable people could reach different verdicts. "Nothing I say or do today" could bring back Steenkamp, she said.
The trial witnessed Pistorius regularly breaking down in court to weep and vomit. Tough cross-examination by prosecutor Gerrie Nel provided many of the talking points.
The fallen star's defence claimed he was "vulnerable" because of his disability, which made him more likely to react violently.
Masipa ruled that he had known there was somebody behind the door when he unleashed a volley of four shots, on Valentine's Day 2013.
Steenkamp's relations spoke in court of how his actions had destroyed their family. Her parents June and Barry Steenkamp said they shall return "blood money" paid to them by Pistorius.