The leader of one of the South Africa's most feared prison gangs has vowed to "take out" Oscar Pistorius if the paralympian is jailed.
The chilling remark was allegedly made by the leader of a gang called the '26s', who is nicknamed 'The General.'
He issued the threat against the fallen track icon via a newspaper, claimed Pistorius' defence lawyer Barry Roux.
Roux told the court: "This thug, calling himself 'The General', has been in prison for the past 33 years and is the leader of the feared '26s' prison gang.
"Using a prison call box, this jailbird promised Pistorius hell, saying his wealth would not buy him a lavish prison lifestyle; instead he would 'be taken out'."
A convicted murderer, The General has been described as the country's most dangerous inmate. He has bragged about killing a fellow inmate behind bars and also admitted raping prisoners.
The 26s are one of three 'numbers' gangs which infest South African prisons and rule by fear and a code of honour which has roots in vague 'black power' politics.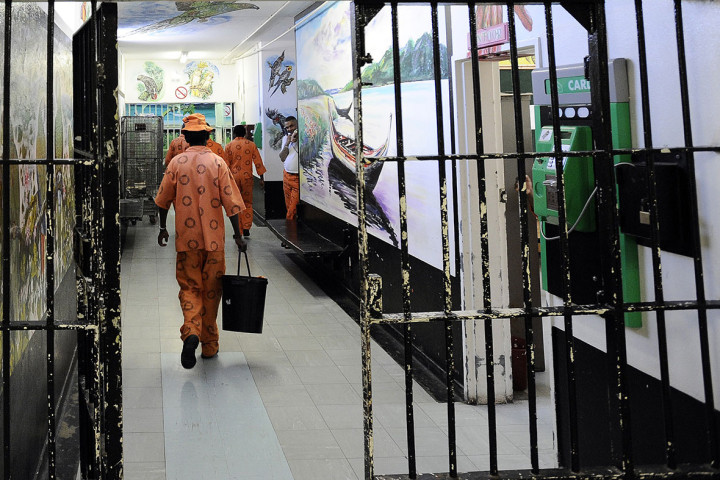 During sentencing hearings this week, Pistorius' defence team claimed sexual assault and the prevalence of HIV/AIDS inside jails mean he should serve a non-custodial sentence.
Using the shower facilities would be especially risky for him, social worker Dr Annette Vergeer told the court. "Violence, sodomy, and gang-related activities are no longer denied," she said.
"The exposure of the accused in the showers on his stumps will have a severe effect on him. There is no protection against his exposure.
"The accused would have to survive in very difficult conditions and the reality of HIV/Aids is no longer denied."
Prosecutor Gerrie Nel said the extradition to South Africa of murder suspect Shrien Dewani by the UK government showed the prison system was acceptable by international standards.