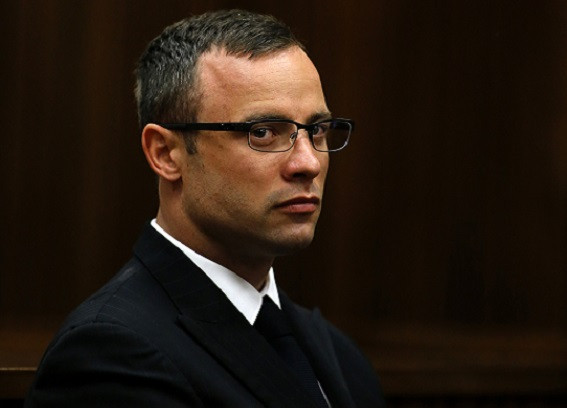 Oscar Pistorius broke his silence by telling reporters it was a "tough time" for him as he stands trial for murdering his girlfriend Reeva Steenkamp.
The disabled runner broke his silence which he has maintained throughout proceedings by saying: "It's a tough time. We've got a lot of stuff ahead of us."
Pistorius, 27, spoke in hushed tones when questioned by Telegraph reporter Aislinn Laing, according to witnesses at North Gauteng High Court.
He provided the insight into his emotions after the prosecution rested its case and the high-profile trial was adjourned until Friday by the judge.
It brought to an end 15 days of prosecution witnesses in one of the biggest court cases in the world. Friday marks the start of the defence case, led by Barry Roux.
Top of the agenda for the fallen star and his legal team during the two-day break will be whether or not Pistorius speaks in his own defence.
According to one of his lawyers, that decision is "still not made." BBC reporter Andrew Harding quoted a lawyer saying it was "likely" Pistorius will take to the witness stand.
Other comments by members of the Olympian's legal team suggested he may be compelled to do so.
Until his brief comment today (Tuesday) The disabled runner had remained quiet during proceedings, except when vomiting repeatedly into a bucket at the sight of graphic photos of injuries to Steenkamp.