June Steenkamp wept as intimate text messages between her daughter and the man who killed her were read out in court.
Reeva's mother was comforted by a friend in the public gallery as reams of WhatsApp messages were pored over by Pistorius's lawyer Barry Roux and police captain Francois Moller during cross-examination.
June Steenkamp listened as tender exchanges between the couple revealed pet names they used for each other, including "Boo", "Baby" "Baba" and "Angel".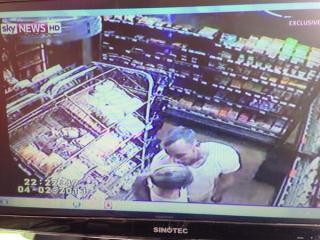 The tenderness and affection between Pistorius and Steenkamp was on full display in the courtroom. One message from the disabled athlete read: "I miss you 1 more than you always," and which she replied "Impossible."
In another, Pistoiurs texted: "My angel are you safe?"
CCTV footage was also shown of the couple kissing in a supermarket.
The loving messages were in stark contrast to those read out in court the previous day, in which it was revealed Steenkamp felt "scared" of Pistorius, whom she claimed had "jealous tantrums".
In one such text Steenkamp appeared to tell Pistorius she felt let down and neglected by the Paralypian and Olympian runner, telling him: "I can't be attacked by outsiders for dating you and be attacked by you, the one person I deserve protection from."
Defending Pistorius, 27, on the murder charge, Roux appeared to be attempting to paint the disabled runner as a loving man whose relationship with Steenkamp was built on tenderness and mutual affection.
June Steenkamp has spoken previously about why she is attending proceedings at the trial, which she finds gruelling because details about her daughter's life and death are combed over in the full glare of the world's media.
Husband Barry, a horse trainer, has stayed away from the trial because the occasion was too much to bear for him. He has suffered a series of strokes following his daughter's shooting by Pistorius.
June Steenkamp told ITV: "The whole point was that he must see me there. I'm her mother and what happened to her was terrible. I wanted him to see me there - that I'm there representing Reeva."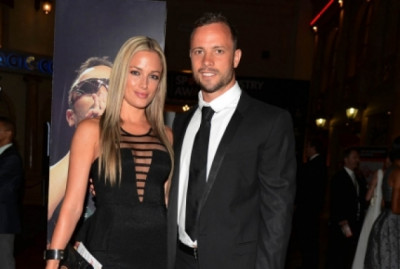 Recalling the first time she set eyes on Pistorius in the court room, June said: "I wanted to see him and for him to see me. I just felt that I had to do that. But he didn't look at me or anything. He just walked straight and looked ahead."
Roux told North Gauteng High Court he would not probe Steenkamp's supposed drug use during cross-examination because it was not pertinent to his defence of Pistorius.
Pistorius denies murder and claims he thought Steenkamp was an intruder inside his luxury home on the outskirts of Pretoria. The prosecution alleges he killed her following an argument between the pair.
The trial continues.