Nearly three years after Oscar Pistorius shot dead his girlfriend Reeva Steenkamp in the home they shared in Pretoria, there is a glimmer of hope justice will be served. The Olympian has been found guilty of murder after a South African appeals court overturned an earlier verdict of culpable homicide – equivalent to manslaughter. Pistorius, who is currently under house arrest after serving one year of a five-year sentence, now faces a minimum sentence of 15 years in jail.
The appeal court ruling was damning on the issue of Pistorius's credibility, stating he "never offered a plausible explanation" for firing four shots through a locked toilet door. Pistorius claims he thought he was defending himself and Steenkamp against an intruder – but his evidence and explanations have been dismissed as "implausible". Finally, there is only one explanation left. Steenkamp was the victim of a global problem that is particularly acute in South Africa: she was murdered because she was a woman.
South Africa has one of the highest rates of gender-based violence in the world, a problem compounded by under-reporting, low conviction rates and victim-blaming that allows a culture of impunity to flourish. When Pistorius was handed a short sentence with a likelihood of parole, it was a sad reflection of the disregard for violence against women. The upgraded verdict on 3 December, albeit a small victory in the global fight, is a victory nonetheless. Even Pistorius, a symbol of being rich and white in South Africa, will finally be held accountable for firing four bullets into an unarmed young woman.
Violence against women is a problem Steenkamp was well aware of. On 13 February 2013, the day before she was killed, she announced her support for a "black Friday" demonstration in protest of the number of South African women raped and murdered. A friend of Steenkamp's, Kelly Smith, told newspapers the pair had planned to start to a law firm to help survivors of abuse.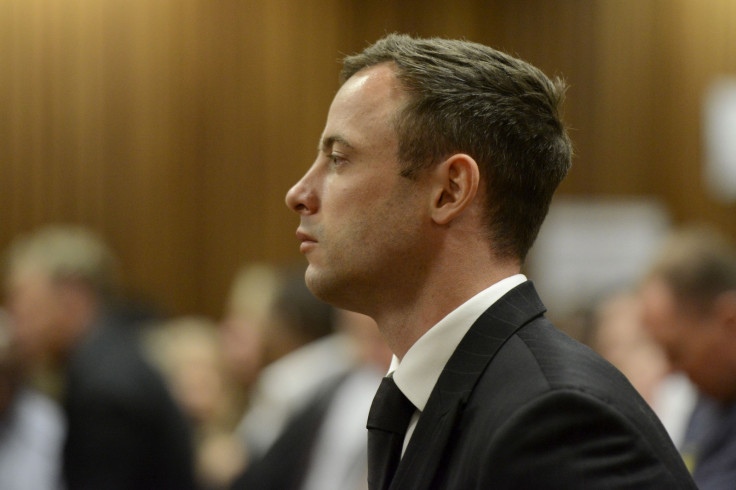 Although the country's annual crime figures, released in September, saw the number of sexual offences drop by just over 5% to 53,617 between 2014-15, most researchers agree the figure reflects only a fraction of those that occur because of under-reporting. The South African Medical Research Council found a woman is killed by an intimate partner every eight hours. The only difference between Steenkamp's death and others is that the rest of the murdered women, by and large, remain nameless in the press.
The lack of accountability for murdered women is as harrowing as the murder statistics. Perpetrators have a sense of impunity, which is substantiated when we look at the statistics – in 2009, South Africa's intimate femicide rate was more than double the rate in the US, but in over 20% of murders, no perpetrator was identified. In more than one fifth of murders, the victims' families, friends and children are left to grieve knowing the killer walked free.
Effective prosecution and punishment is essential to send out a warning to other abusive men. Poor sentencing reflects a need for greater training to ensure professionals within criminal justice systems better understand the risks and dynamics of domestic violence and other forms of violence against women. Regardless of whether it takes place behind closed, doors, violence against women should be treated as seriously as any other crime.
Improving sentencing is one thing but to properly tackle the problem, we need to stamp out the toxic masculinity that dictates women are second-class citizens. A thriving macho culture – and a heightened fear of crime – is likely what placed the gun in Pistorius's hand, and determined his use of deadly force in a secure compound.
Steenkamp's death shows no space is safe against this deadly masculinity, especially the home. She was killed in the most intimate of spaces – the bathroom of her own house – by a partner she trusted, yet as we saw in the trial, sometimes feared. His tendency to fly off the handle, his jealousy and his possessiveness all speak of toxic machismo that drives violence against women and condones abuse.
Pistorius may be able to appeal the new verdict but the bar is high. He will only be able to if his lawyers feel the appeal judges violated his constitutional rights, which will be unlikely. And so for now, at least, the upgrading of Steenkamp's death as murder is a victory in the fight to end violence against women; it sends out a vital message that justice can be done.