Oscar Pistorius stripped of degree by Strathclyde University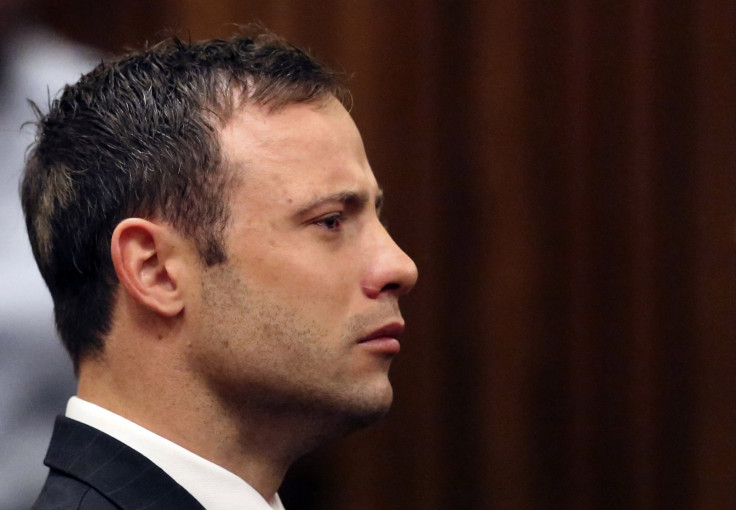 Oscar Pistorius has been stripped of an honorary degree by the Strathclyde University, the Scottish institution announced on Monday (2 February).
"We have revoked the honorary degree awarded to Oscar Pistorius following his conviction for culpable homicide," said a spokesman from the university.
The honorary degree was awarded to Pistorius in 2012 after he made history at the 2012 London Olympics by becoming the first double-leg amputee to ever compete in both Olympic and Paralympic Games.
Pistorius had reportedly travelled to Glasgow to receive the award, according to France24 News.
Pistorius, 28, was jailed for five years last October after he was proven guilty of culpable homicide over the killing of his girlfriend Reeva Steenkamp.
The blade runner had defended his actions saying he shot four times at a locked toilet door in the early hours of Valentine's Day in 2013 believing there was an intruder in his house.
Prosecutors, however, argued that his actions were deliberate, which the trial judge did not accept saving him from a murder conviction.
Pistorius might be handed a lengthier sentence once his case goes before South Africa's Supreme Court of Appeal after a South African judge granted permission for the state to appeal against the culpable homicide verdict.
Prosecutor Gerrie Nel had argued the sentence was, "shockingly inappropriate and does not fit the crime and the accused."
Nel is hoping to get the Paralympian convicted for murder.
© Copyright IBTimes 2023. All rights reserved.