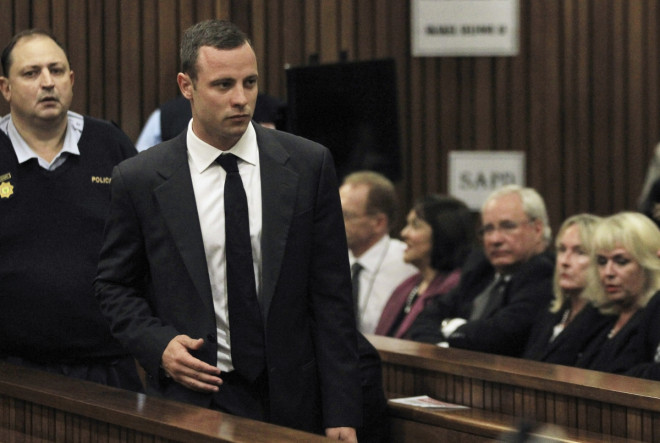 A witness at the murder trial of Oscar Pistorius broke down in tears at the "raw emotion" of the occasion.
Michelle Burger was overcome by the memory of what happened and by recounting it at North Gauteng High Court in Pretoria just yards away from the family of Reeva Steenkamp.
Her version of events came under forensic questioning by defence counsel Barry Roux with exchanges turning testy at times.
Burger told the court she heard "bloodcurdling screams" on the night Steenkamp was shot by Pistorius on Valentine's Day 2013. Burger and her husband live in a complex adjacent to the home of Pistorius in a gated community on the outskirts of Pretoria.
There was praise on Twitter for Burger after her display in the witness stand under heavy questioning from Roux, who has a reputation for tough talking.
Earlier on day two of the high-profile trial proceedings had to be halted after it emerged that a court order banning the publication of images of Burger had been breached.
South African TV station eNCA ran a picture of her taken from the website of the University of Pretoria, where Burger works as a lecturer.
The channel apologised for breaching the order.
"This was a bad judgment on our part," said a spokesperson. "We should have been more cautious and sought clarity first."