Oscar Pistorius Verdict has Split South Africa Down the Middle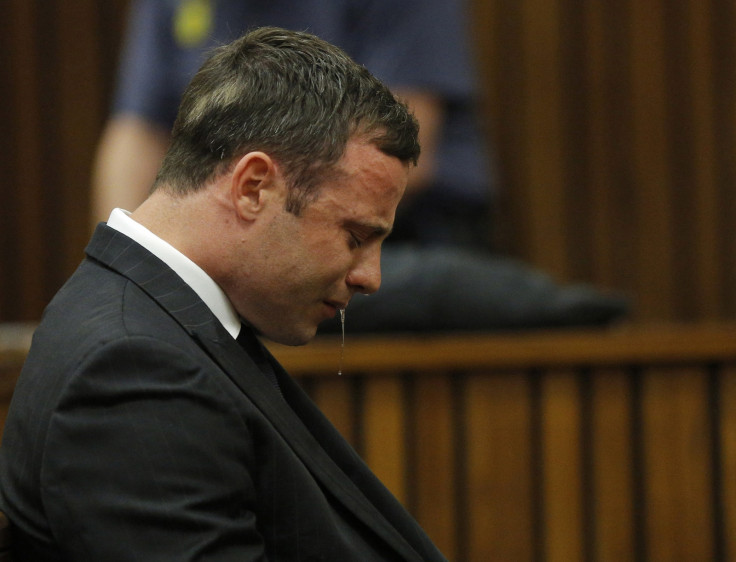 Judge Masipa's finding that Oscar Pistorius was guilty of culpable homicide rather than pre-meditated murder appears to have split South Africa.
The athlete's conviction for what amounts to manslaughter in the UK is a controversial one, and everyone in the country seems to have an opinion - with emotions running so high that the judge has now been afforded police protection and has officers stationed outside her home.
Sharon Fisher, an office administrator at a big multinational corporation in Johannesburg, was "appalled" by the verdict, believing that Pistorius was guilty of murder, whether premeditated or not.
"Even if there was an intruder, it doesn't explain why he shot four bullets through a closed door," she told me. "I've been in a similar situation where I've been attacked in my own home, but that doesn't justify me wanting to pull out a gun and shoot someone."
Gardener Kevin Mbeleka Ncube agrees. "I can't understand this verdict being the truth," he says. "I don't think what Oscar Pistorius did was a mistake because he took a gun and 'shoot, shoot, shoot.' And he shot several bullets in a restaurant before that. He's got a short temper."
Ncube, like many others in the country, believes that there is one law for the rich and another for the poor.
"If you're rich and famous, you look like Jesus here. If Oscar was a poor man, they would have locked him up months ago," he says. "Even if they take him to prison, he'll make an appeal and if that doesn't work, he'll appeal again. They just want him to run in the 2016 Olympics."
Tubby Redding, chief executive of the South African Sports Confederation and Olympic Committee, told the Associated Press on Monday that, if freed, Pistorius could still represent the country as there were no rules preventing someone with a criminal record from doing so – although how likely such a scenario is, given the strength of feeling both for and against the so-called Bladerunner, is quite another matter.
Need for justice
Fisher, like lots of others, is simply afraid that Pistorius will "get away with it" and be let off a custodial sentence, not least due to arguments around his disability.
"We just have to hope and pray that he gets a fair sentence. What kind of message does it send to say that it's safe to go to bed with a gun, shoot through a door and kill people?" Fisher says. "The judge has to pass a sentence not necessarily to make an example of him, but to show that what he did was wrong."
Should that fail to be the case though, she believes that the ANC Women's League, who have supported the family of Pistorius' deceased girlfriend Reeva Steenkamp from the outset, will not take the situation lying down.
"Abuse of women in this country is rife no matter what colour you are," says Fisher. "So I think they'll make a big noise. But while they're part of the ANC and so have a bit of clout, I can't see them moving mountains. No one's going to change what the judge has decided."
But there is also genuine concern that even if Pistorius does receive jail-time - which many feel he will manage to evade - he may end up serving very little of his sentence.
Retha Ntoi, a beauty therapist at upmarket spa, Africology, explains: "Even if he does go to jail, I'm scared he'll get off with medical parole and be treated differently to everyone else. He was a role model and he made a mistake, but he still needs to pay for it."
By way of comparison, she cites the case of well-connected former National Police Commissioner Jackie Salebi. He was given a 15-year sentence after being found guilty of taking bribes from a drug dealer, only to be set free, to much controversy, a couple of years later on medical grounds.
Fair verdict?
But although Judge Masipa's verdict may have split opinion, not everyone believes she was wrong to take the tack she did.
Gregg Begley, who runs his own hairdressing salon in Parkhurst, Johannesburg, for example, believes that her verdict was fair.
"I didn't think the state proved the case for premeditated murder and you can't convict if there's the smallest point of doubt," he says. "The sentencing isn't done so we'll see what happens then, but I don't think she'll be that light on him because he's an amputee or because he's rich. In fact, I don't think he's had preferential treatment at all."
Neil Fortuin, branch manager at Vision AfriKa, an educational NGO in Stellenbosch, likewise feels that the conviction was fair, but is keen for Pistorius to receive a custodial sentence.
"Pistorius should suffer the cause and effects of his behaviour and attitude," he explains. "He may be an inspiration to others, but his actions mean that doesn't matter. I would like to see a five-year jail sentence so that he can learn his lesson."
Lyn Collocott, a resident of Parkhurst, on the other hand, believes that people should hold off from making too many judgements until sentencing has taken place and due legal process followed.
"Personally, I like to think that justice has followed its course. I feel that the judge and two assessors weighed everything up and if people disagree, it's up to the state to appeal," she says.
But no matter what the outcome, the nation seems likely to continue debating the matter for some time to come – and certainly long after the sentence is handed down on Monday, 13 October.
As Mbeleka Ncube concludes: "It's a sad story - and no one wins with it."
© Copyright IBTimes 2023. All rights reserved.