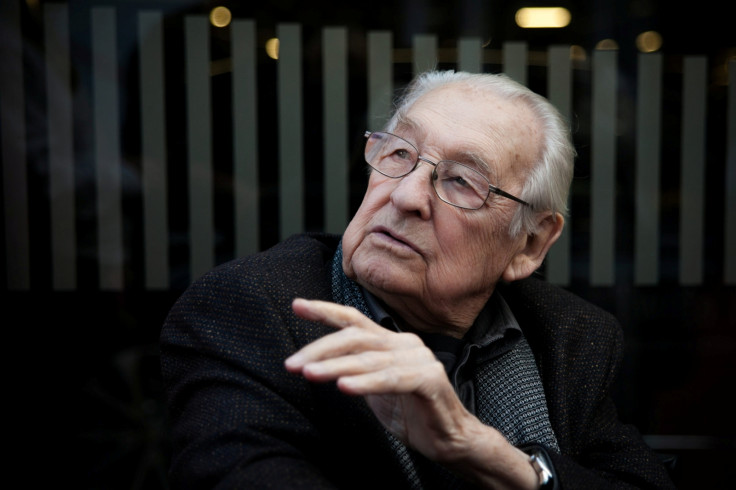 Poland's acclaimed filmmaker, Andrzej Wajda, died because of lung failure on Sunday (9 October), the Polish Filmmakers' Association said. He was 90.
Wajda, who directed over 40 feature films, had a career of around 60 years in the film industry manoeuvring between a repressive communist government and an audience longing for freedom. The reflection of the turbulent history of Poland in his work made him a legendary film director of the country and also helped him to get honoured with an Oscar in 2000 for his contribution to the world cinema.
Wajda's last movie Powidoki (Afterimage), based on an avant-garde artist Wladyslaw Strzeminski, was recently selected as Poland's official entry for the 2017 Oscar for best foreign language film. Earlier also, four of his films had been nominated for the same category.
The director had said that he wanted to "warn against state intervention in art" through his film.
Born in 1926 in the north-eastern Polish town of Suwalki, the legendary Polish director became filmmaker after being rejected by the army in 1939. He joined Poland's prominent Lodz film school after the Second World War. However, his career took shape in 1957, the year in which he won the jury special prize at the Cannes film festival for his film Kanał (Canal).
Wajda's 1976 film Człowiek z marmuru (Man of Marble), a film critical of communist Poland, was screened at the 1977 Cannes festival, which was followed by Człowiek z zelaza (Man of Iron), focused on the rise of Poland's anti-communist Solidarity trade union. The film won the Palme d'Or at Cannes in 1981 and also saved the director from being jailed by the communist system.
However, after the collapse of communism in Poland in 1989, Wajda returned to the country's wartime history.
In an interview with the Associated Press in 2007, he had said, "I never thought I would live to see the moment when Poland would be a free country. I thought I would die in that system. It was so surprising and so extraordinary that I lived to see freedom."
After Poland's first free elections in 1990, the Oscar winner also served for two years as a senator in the upper house of parliament.