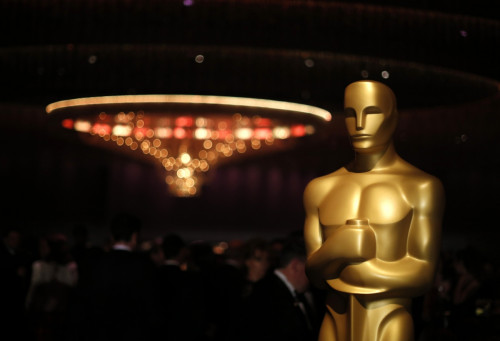 The makers of American Hustle and space movie Gravity have probably already popped the cork off the champagne and had a heavy night of celebrations after both movies secured 10 Oscar nods each.
While the 86th Academy Awards will not present the results until 2 March this year, it is safe to say that anyone who was given an Oscar nod is a financial winner already.
Why? Because with even a single nomination means big bucks for the movie studios.
According to a range of industry statistics, over the last decade a film that has been nominated for the Best Picture category can expect to see a 50% to 60% surge in domestic box office sales between the nomination announcement and the awards ceremony.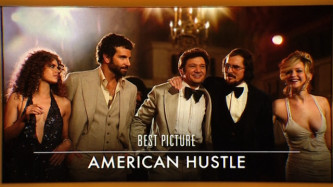 Adding icing to the cake, if the film wins the Best Picture award, the movie can expect to see a 20% to 30% rise in sales thereafter.
While other film industry analysts have lowered sales expectations following an Oscar nod, forecasts still estimate a 10% rise in movie sales, for three weeks after the nomination process.
Meanwhile, according to a 2013 report by Randy Nelson, professor of economics and finance at Colby College in the US, a nomination for Best Actor or Best Actress increases box office revenue by about $683,660.
In addition, a nomination for Best Picture can lead to an extra $6.9m (£4.2m, €5.1m) in immediate ticket sales.
Another research firm, IBISWorld, tracked the journey of an Oscar nominated film in sales, post-Oscar nod.
Using the Best Picture Oscar nominations between 2007 and 2011, as an example, the films earned 77.8%, before being nominated, 18.2%, after they were nominated, and then 21.7% after the awards show.
Another study from last year showed that the impact of other Oscar wins can also have a lucrative impact on movie sales.
It's not just about Best Picture of Best Actor. According to report by a Stanford University masters student on Boxofficequant.com, Adapted Screenplay can lead to an extra $107,000 boost while Sound Editing can lead to a $3.9m rise in sales.
Once movies have left the theatres and become available for DVD, download and cable TV sales and rentals, the winners and losers have already been announced.
However, judging by the trend in sales following previous Oscar wins and nominations, it instantly creates a lucrative pile of cash for studios.
Last year, one week after the Academy Awards ceremony, Life of Pi , Silver Linings Playbook, Argo, Django Unchained and a number of others saw a surge in sales across theatres, DVDs and other related products.