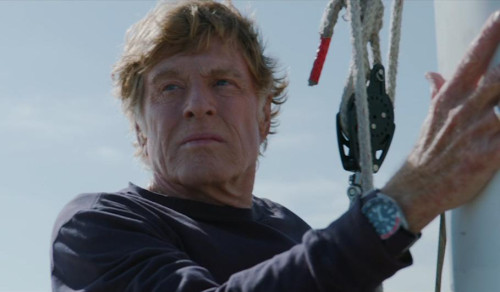 Robert Redford has blamed the studio behind his latest film All Is Lost for its disappointing box office and award season results.
The veteran actor was widely believed to have been nominated in the Best Actor category at this year's Oscars, but lost out to Chiwetel Ejiofor, Matthew McConaughey, Leonardo DiCaprio, Christian Bale and Bruce Dern.
Redford plays a sailor battling for survival after a storm devastates his boat. He is the only person in the film.
"We suffered from little to no distribution," he said at the 30th Sundance Film Festival in Utah.
"And so as a result our distributors either... I don't know why... they didn't want to spend the money... whatever, I suspect that had something to do with it."
Redford's comments were aimed at Lionsgate Studio, which distributed All Is Lost in the United States.
"Hollywood is what it is - a business. So when these films go to be voted on, usually they're heavily dependent on campaigns that the distributors provide. There's a lot of campaigning that goes on and it can get very political, but that's okay because it is a business."
Despite expressing his disappointment in how the film was handled by its studio, Redford said he was not worried that he had not been nominated for an Oscar.
"Would it have been wonderful to be nominated? Of course. But I'm not disturbed by it or upset by it because of what I just said. So that's what's on my mind: the chance it gave me [to return to acting roots]. I'm really happy about it. The rest is not my business; it's somebody else's business. I'm fine."
Redford has never won an Oscar for his acting, but did receive a lifetime achievement award in 2002 and won Best Picture for his directorial debut Ordinary People in 1981.