Oscars 2016: Jada Pinkett Smith hints at boycotting Academy Awards after Will Smith's Concussion snub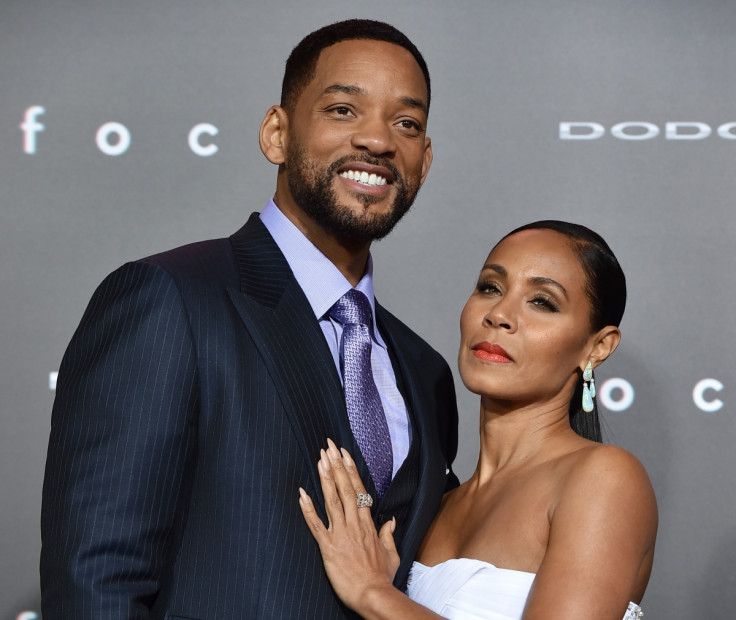 The nominations for Oscars 2016 ran into controversy for being too white and many celebrities have slammed the Academy for the same. The latest one to join the league is Jada Pinkett Smith, who has hinted at boycotting the coveted ceremony after the nominations snubbed her husband and top Hollywood star Will Smith's movie Concussion.
The 44-year-old Gotham actress expressed her disappointment as no black actor was nominated in the lead acting categories. In a series of tweets, she slammed the award jury for not recognising black people's "artistic accomplishments".
"At the Oscars... people of color are always welcomed to give out awards... even entertain, but we are rarely recognized for our artistic accomplishments. Should people of color refrain from participating all together?" she wrote.
"People can only treat us in the way in which we allow. With much respect in the midst of deep disappointment," the mother-of-two later added.
Smith's portrayal of Dr Bennet Omalu in the biographical sports thriller drama was raved by critics and was touted as the toughest contender to Leonardo DiCaprio, whose near-perfect performance as fur trapper Hugh Glass in The Revenant has been nominated for the Oscars. However, the Academy ignored the After Earth actor in the top actor category and nominated DiCaprio, Bryan Cranston, Matt Damon, Michael Fassbender and Eddie Redmayne.
Comedian Chris Rock, who will host the 2016 Academy Awards, has also criticised the organisation by calling it the "White BET Awards".
Another critically-acclaimed movie, N.W.A. biopic Straight Outta Compton, was also snubbed in the lead actor category. Ice Cube, a member of the popular rappers group, told The Wendy Williams Show that he is not "surprised" by the snub.
"I'm not pissed. I'm not surprised. It's the Oscars — they do what they do. The people loved the movie. The people supported the movie. Number one at the box office, over $200 million (£139m) worldwide, you know? I can't be mad."
The 88th Academy Awards ceremony, presented by the Academy of Motion Picture Arts and Sciences, will take place on 28 February 2016 at the Dolby Theatre in Hollywood, California.
© Copyright IBTimes 2023. All rights reserved.