With Bet Fair's odds for Leonardo Dicaprio to win Best Actor in a Leading Role for the epic survival tale The Revenant standing at 1/100, there is little point in writing on why he should finally win an Oscar at the 88th Academy Awards this Sunday. This is more to settle the issue on why everyone wants him to, and it's not just because he ate raw bison liver.
Never before has an actor been so willed to win by everyone from the hopeful public to even fellow nominees. Despite the five previous nominations under his belt for incredible work including What's Eating Gilbert Grape at the tender age of 19, right up to the blasting mania of Jordan Belfort in Wolf of Wall Street, Leo is yet to take anything home from the Academy Awards.
I am certainly not the only one to carry a flame for the sandy-haired, baby-faced charmer who manages to turn me back into a 12 year-old girl every time I see him on screen, but a face alone cannot sustain a crush like that. His performances take consistent to the next level. Forget the haters calling out The Quick and the Dead and the now infamous Don's Plum, and let them name an actor that has carried as many incredible performances as Leo.
Whether it is the brooding insouciance of Romeo alone on the beach or the mind frazzling performance in Inception, his films are not made to satisfy a loving audience (because he's far too busy dating models to care about that) but to challenge them.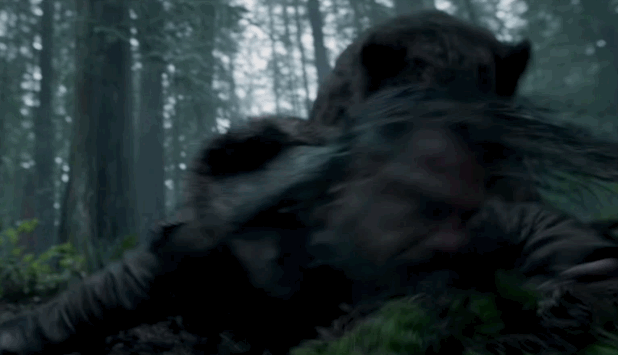 This is one the main reasons people want to see him rewarded, because he makes the films that would have never been made without him. As the Shortlist interview revealed, Leo turned down the roles of Anakin Skywalker and Peter Parker in Spiderman and what did he take up instead? A forbidden homosexual love story between poet Arthur Rimbaud and his mentor Paul Verlaine in Total Eclipse, the harrowing early life of poet Jim Carroll in Basketball Diaries before moving on to following the Director Howard Hughes' descent into madness in The Aviator or showing the world Richard Yates' tragic story of lost love in Revolutionary Road.
Literary and historical adaptations are now de rigeur in Hollywood, but Leo has never strayed from bringing lesser known work into the mainstream. He knows his name and his pretty face can get cheques signed and he has used this power to get films made and more importantly, watched.
However, despite the fact that we have seen him embody the challenging characters of past and present, there is so little you see of Leonardo Dicaprio once the cameras have stopped rolling.
Aside from the debris of blonde models left in his wake and an Instagram laden with impassioned environmental campaigning, Leonardo is a bit of a Hollywood enigma that you need to experience (I'm guessing) to really know the truth.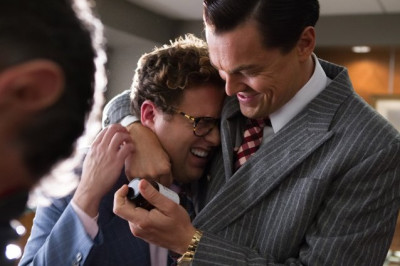 The performance is his job and once that is done, there was maybe a smattering of TV appearances or the occasional magazine feature, but very little else. But Hollywood doesn't work like that and it is the fact that Leo is finally playing the game with the public and the industry that he is pretty much certain to win. If you want the Oscar you have to take the crowds rather than save turtles, unfortunately.
In Hollywood, if you want the recognition, you have to tell everyone. Ever since Harvey Weinstein managed to campaign Daniel Day Lewis to Oscar status for the relatively indie My Left Foot in 1990, the rules have changed and the old ways of turning up and doing a good job and letting the studios dictate the winners is no longer acceptable.
Low and behold, once DiCaprio got on board with a film that he could align his own personal environmental campaign to, then we hear his voice. It didn't matter that he endured freezing temperatures and a flea infested beard, what the Academy really want to see is Leo stepping out and promoting.
In the recent months prior to and after the release of Alejandro González Iñárritu's incredible film, DiCaprio has been on TV, in print and see his lovely face on every magazine cover from Rolling Stone to Wired. Hugh Glass may have been why they got the interview, but Leonardo was the one they wanted to find out about. Acting is only half the job for the Oscar nominee, and despite the fact that Leonardo acted the hell out of his fur trapper character, he has given us a bit of what we wanted. And now we want to see him rewarded for that.