The Turkish referendum result to grant new powers to President Recep Tayyip Erdoğan was marred by "irregularities", according to the country's main opposition party.
The Republican People's Party (CHP) believe the slim margin of the vote, at just 51.41% in support of reform, makes the result illegitimate and also hit out over reports that unstamped ballots were passed as valid during polls.
Concerns over the handling of the referendum forced the EU deploy a delegation of 20 impartial observers to make sure it adhered to European standards.
One member, Stefan Schennach, called the result "unfree and unfair" and claimed police had blocked their observation on two occasions.
Deputy leader of CHP Erdal Aksünger claimed "illegal acts" had been committed to secure a vote to switch from a parliamentary system to one where the president holds executive power.
"Many illegal acts are being carried out in favour of the 'Yes' campaign right now. There is the state on one side and people on the other. No will win in the end. Everybody will see that."
Aksünger thinks there should be a recount of 60% of the votes.
The Organisation for Security and Co-operation in Europe (OSCE) have had observers in the country since 25 March, and will hold a press conference at 1pm GMT (3pm local time) on Monday (17 April) to present its findings and conclusions.
Some people in Turkey are concerned that the result will mean an increase in authoritarianism, as Erdoğan will gain additional powers as Turkey's president – he has already touted bringing back the death penalty. This follows a year of turmoil that has seen an attempted military coup in July 2016 bring about a host of arrests and redundancies.
As a result of the referendum result, the president will have a maximum of two five-year terms and can directly appoint ministers and several vice-presidents.
The role of prime minister will be disbanded and the president will be able to intervene on significant matters – such as in the judiciary or imposing a state of emergency.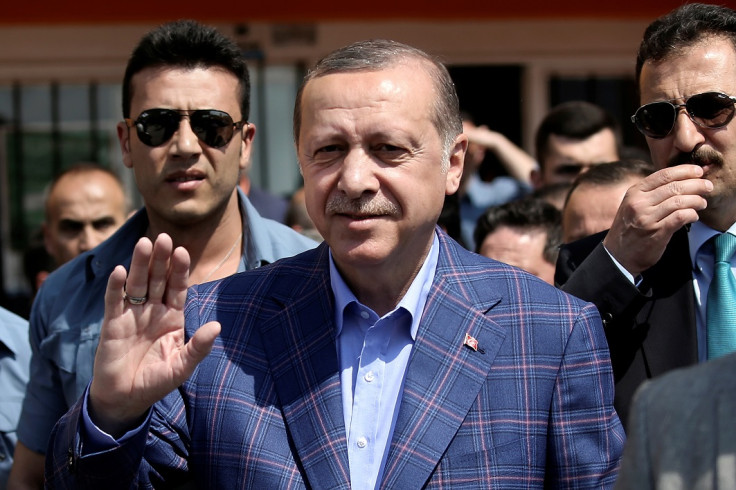 Major cities in Turkey, including Istanbul, Ankara and Izmir, all voted against the new system, and protests have begun in opposition to the new changes. The "No" vote claimed 48.59% of the vote at a turnout of 85%.
In disputes over opinions on the referendum, three people were shot and killed in the province of Diyarbakır, near a polling station.
However, the divided nation has seen Erdoğan supporters flock to the streets in celebration with flags to commemorate the vote result that could see him stay in power until 2029.