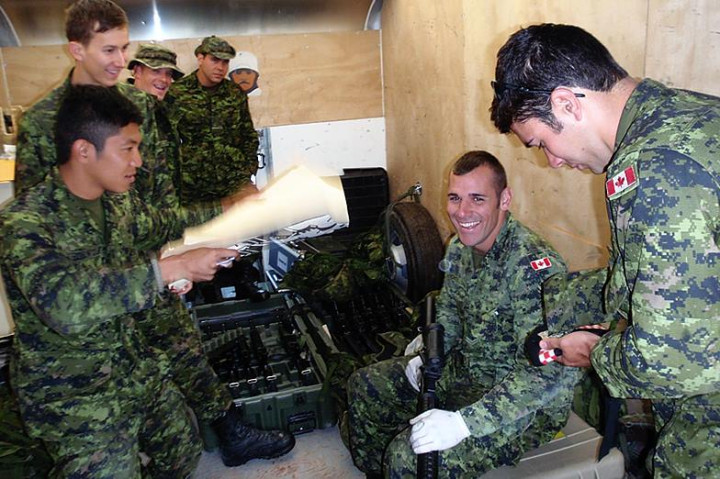 A Facebook page has been created as friends and acquaintances pay their personal tributes to Canadian soldier Corporal Nathan Cirillo, who was shot dead by a gunman in Ottawa's War Memorial on Wednesday (22 October).
The Facebook community page, 'Rest in Peace Cpl. Nathan Cirillo' attracted over 15,000 likes within an hour of being set up.
The other soldier guarding the War Memorial with Cirillo was revealed to be Branden Stevenson.
Commenter Garth Cramer remarked on Cirillo's picture posted on the page saying: "How very sad and poignant that this young soldier died while standing guard at our national monument near the grave of the unknown soldier. Rest in Peace trooper."
The Canadian soldier leaves behind his wife and son, Marcus. A GoFundMe campaign has also been launched to support the soldier's family.