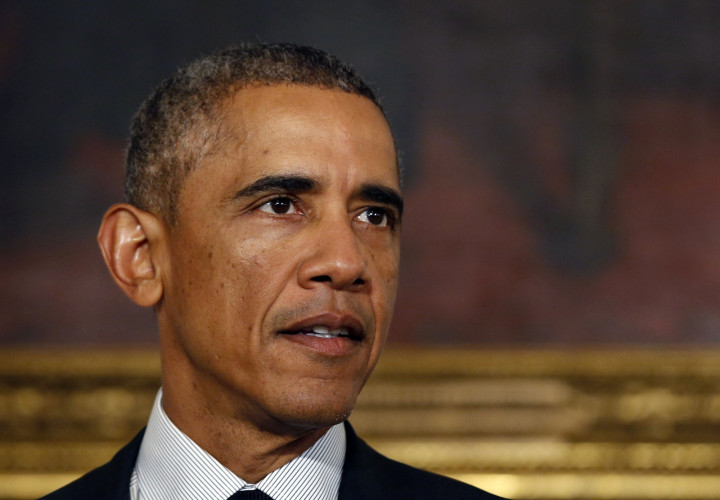 President Obama has made a statement following the attack on the Canadian parliament in which a soldier was killed.
The parliament building in the capital Ottawa, was attacked by three armed gunmen today (22 October). At least 30 shots were fired inside in a stand-off between the suspects and police.
24-year-old reservist Cpl. Nathan Cirillo was earlier shot by a gunman at Ottawa's War Memorial. He later died as a result of his injuries. The shooter has been identified as Canadian convert Michael Zehaf Biebeau.
The US President had reportedly spoken with the Canadian Prime Minister Stephen Harper two hours after the incident to voice "the American people's solidarity with Canada in the wake of attacks."
Speaking to members of the press Obama said: "We don't yet have all the information yet about whether this was part of a broader network or plan or whether this was the actions of a lone individual. But it emphasises that we have to maintain our vigilance against these acts of senseless violence.
"Canada is one of our closest allies, our neighbour and friend and obviously there is a lot of interaction when we have such a long border.
"It's very important for us to recognise that Canada and the US have to be entirely in synch. Mr Harper was very appreciative of the expressions of concern from the American people," he added.
"We are all shaken by it, but we will do everything we can to ensure we are standing beside Canada in this difficult time. As we understand better what happened we will factor this in to ensure the ongoing efforts to counter terror activities in our country.
"We have a lot of really smart people who are monitoring risks to ensure we are doing everything we can to protect our people. There are a lot of possible threats that are foiled or disrupted that don't always get reported on. The work of our intelligence teams, our local law and state law enforcement officials is ongoing and we owe them all a great deal of thanks."
Writing on Twitter, British Prime Minister David Cameron said he was "appalled by today's attack in Ottawa."
Ottawa remains on lockdown, as residents are warned to stay away from windows and roofs as police continue to search for possible suspects.
The parliament building is still surrounded by police.