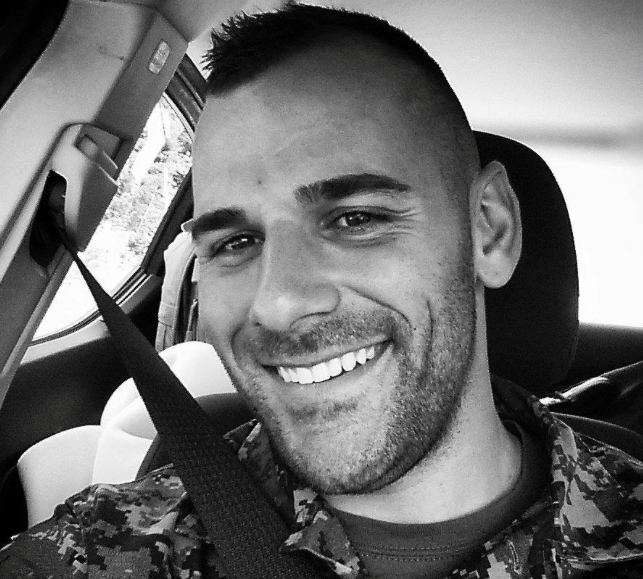 The soldier who was shot and killed by the Ottawa gunman has been named by police as Cpl Nathan Cirillo.
Cirillo, 24 years old, was a soldier reservist serving in Hamilton, Ontario as a corporal in the Argyll and Sutherland Highlanders of Canada regiment.
He was standing guard at the National War Memorial, when he was shot by gunman Michael Zeehaf Bibeau. A ceremonial officer, Cirillo was unarmed at the time of the attack.
The area was sealed off as Cirillo received medical aid and was transferred to an ambulance. He later died of his injuries.
Bibeau entered the Canadian parliament and dozens of shots were reported inside the building, forcing MPs to be barricaded in rooms for their safety.
He was shot and killed by Parliament's Sergeant-at-Arms Kevin Vickers.
RCMP Assistant Commissioner Gilles Michaud said: "Our thoughts are with the member and the members of his family at this time."
Ottawa Mayor Jim Watson said: "Remember how one person's life has been taken — from his family, from his friends, from the future that was supposed to be his."
The Canada Globe and Mail reported: "Soldier killed at war memorial identified as Cpl. Nathan Cirillo"
#Breaking: Soldier killed at war memorial identified as Cpl. Nathan Cirillo #ottawashooting http://t.co/vlj96XOoSm pic.twitter.com/LOzoL7IjVI

— The Globe and Mail (@globeandmail) October 22, 2014
CBC reporter Stephanie Matteis tweeted from his memorial in Hamilton.
#Hamilton memorial at armoury for Cpl. Nathan Cirillo, killed at the #WarMemorial. The gunman was also killed. #sl pic.twitter.com/XvFT0In7E1 — Stephanie Matteis (@CBCsteph) October 22, 2014
Canadian authorities have said they are searching for two potential accomplices, and told Canadians to remain vigilant.