The cause behind Otto Warmbier's death is expected to remain a mystery as his family has objected to an autopsy. The 22-year-old US student died on 19 June shortly after being freed from a detention facility in North Korea.
The Hamilton County coroner Dr. Lakshmi Sammarco's office has released a statement on Tuesday (20 June), saying that only an external test was performed on Warmbier as his family did not want a post-mortem examination.
The statement also said that the medical record from an air ambulance service that brought Warmbier to Ohio and data from the University of Cincinnati Medical Centre, where he was hospitalised until his death, have been reviewed. It added that the cause of his death is yet to be determined.
"No conclusions about the cause and manner of Warmbier's death have been drawn at this time as there are additional medical records and imaging to review and people to interview," the coroner's office said, expressing its "deepest sympathies" to his "family and friends at this time of their tragic loss".
A funeral has been scheduled on Thursday morning at a high school in Wyoming, Ohio, from where Warmbier completed his schooling before enrolling at the University of Virginia, the BBC reported.
"All those that wish to join his family in celebrating his life are cordially invited," a funeral home, the Spring Grove Cemetery and Arboretum, said.
Warmbier was a student at the University of Virginia when he travelled to North Korea in January 2016 as a tourist. As he was leaving for the US, he was arrested for subversion.
Later, he tearfully confessed that he attempted to steal a propaganda banner from a hotel. He was then sentenced to 15 years of hard labour. However, on 13 June Warmbier was sent back to his country in a state of coma on "humanitarian grounds".
Warmbier's parents – Fred and Cindy – said that they had not been informed about their son's state and they had learned of this only one week ago before his release.
Though North Korea has claimed that Warmbier's coma was due to botulism and a sleeping pill, his family and doctors have rejected it. They have not cited any specific death's cause but blamed "awful, torturous mistreatment" by North Korea.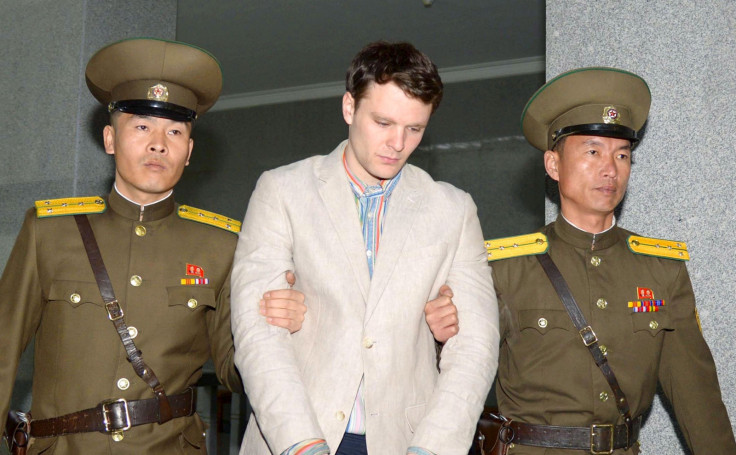 Also, doctors at the medical centre, where he was treated, said that he suffered from "unresponsive wakefulness" due to "severe neurological injury".
"He was unable to speak, unable to see and unable to react to verbal commands," Warmbier's parents had said in a statement announcing his death.