Samantha Bennington has paid an emotional tribute to her former husband Chester, who died of an apparent suicide at the age of 41 on 20 July.
Samantha took to social media on Sunday (30 July) to pen a heartbreaking letter, in which she said that she hopes the Linkin Park singer "is at peace and no longer suffering".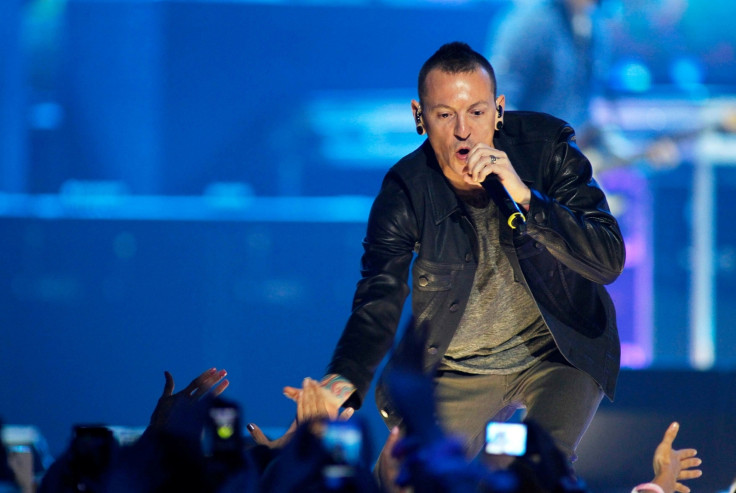 They were married between 1996 and 2005, and share a son named Draven.
She then said that she and her son don't believe there is a hell as they are "extremely spiritual".
"We believe that we as souls make 'soul contracts' we agree to come into this world with the knowledge of our destiny & when it's fulfilled we move on to a higher vibration of energy, meaning 'the next level'," she wrote on Facebook.
"He fulfilled his destiny while helping others every step of the way through his music, a hand shake, a conversation, or even a hug."
"No matter if you saw him on stage, had an opportunity to meet him anywhere he truly touched everyone in a positive way. He absolutely loved singing for each & every one of you & for all of his friends & family at home all the time."
Samantha added that Chester will never be gone as "our souls & energy are forever connected."
She also thanked Chester for giving her a beautiful son.
"Chester, as one of my best friends of the age of 19, a husband, father to my son, business partner, and all we created together, I'm truly honored to have completed our soul contracts together, build all we did together, & thank you for giving me the greatest gift ever, our beautiful son Draven," she said.
---
The Samaritans provides a free support service for those who need to talk to someone in the UK and Republic of Ireland. Visit Samaritans.org or call 116 123 (UK) or 116 123 (ROI), 24 hours a day, 365 days a year. Visit this website to find a support phone number in your country.