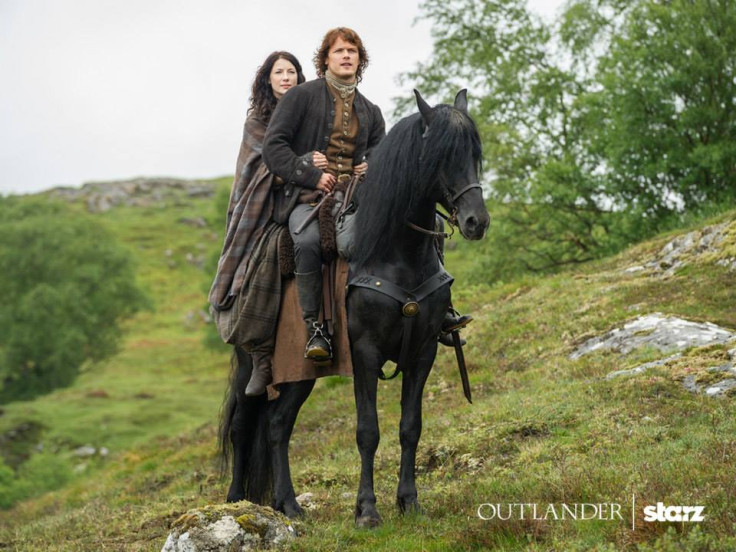 Jamie and Claire are all set to change history in season 2 of Outlander. The story for the second season of the Starz fantasy drama will move to Paris where Claire and Jamie attempt to stop the Battle of Culloden from taking place. Actor Sam Heughan (who plays Jamie Fraser on the show) recently shared some exciting filming updates on the upcoming season.
According to Heughan, filming for the first three episodes of season 2 is over - all the more reason to believe that fans will get a sneak peek at some exciting new footage at the San Diego Comic-Con in July.
"We're almost finished — we've been filming three episodes at the same time, the first three, so that's had its own difficulties, but it's been great," the actor told The Wrap. "It's a very different world. We're in the French court, about as far as you can get from the highlands of Scotland." (via Christian Post)
Heighan went on to add, "We were shooting up on the East Coast of Scotland, which doubled for the French sea court, and it's pretty much the opening of the show in Season 2. There's some incredible location work, we had lots of boats there and the French harbour... We've got some terrific French cast, lots of French actors, some quite famous, are in the show. It just feels very different."
Apart from the new setting, the 35-year-old Scottish actor also dished out some new details about season 2.
"There are some crazy new characters. It looks magnificent, the show looks incredible, and just trying to find where Jamie and Claire fit into that world, is exactly the kind of journey they're having," he teased.
Outlander season 2 is expected to premiere in the first half of 2016.