Outnumbered's Young Stars On Plans After BBC Sitcom
Fifth and final series airs Wednesday, 22 January on BBC One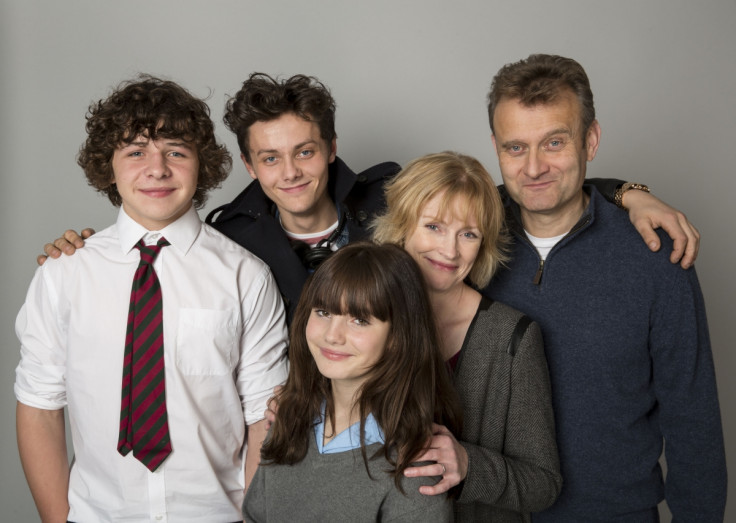 The BBC's award-winning sitcom Outnumbered comes to an end this year with its fifth and final series – which starts Wednesday, 29 January on BBC One.
Since 2007 Outnumbered has been one of the BBC's most adored sitcoms, thanks in no small part to its young, hilarious stars.
Claire Skinner and Hugh Dennis play the heads of the Brockman family, but it was their children that left an indelible mark on the public's hearts.
Now, as the show enters its fifth and final series, actors Tygre Drew-Honey (who plays Jake, 17-years-old), Daniel Roche (Ben, 14) and Ramona Marquez (Karen, 12) have discussed where they plan on taking their careers.
Speaking to the Radio Times, Marquez said: "I'd like to perform, maybe something in music or dancing. I'd also quite like to be a writer."
Marquez looks almost unrecognisable now, and caused the show's production team a fright when she first turned up for recording.
"Since the last series I've had more piercings," she said. "Two in one ear, three in the other. The costume girls weren't pleased!"
Drew-Honey, who plays the eldest of the Brockman litter already has plans in the pipeline. "I've got into presenting, which I really enjoy. I've just started filming Eye of the Tygre for BBC Three, which is a Louis Theroux kind of thing and I get to meet some really interesting people."
Finally there's Roche – a huge rugby fan with big – maybe even surprising – dreams for the future
"I want to go to Cambridge to study English, to join the military and after that to try to write novels," he said, before being asked whether he'd be sad to say goodbye to his character Ben.
"Definitely – and to say goodbye to the directors and Hugh and Claire. I won't have to say goodbye to Tygre and Ramona, because we'll probably still make sure we keep in touch."
Outnumbered returns Wednesday, 29 January at 9pm on BBC One.
© Copyright IBTimes 2023. All rights reserved.