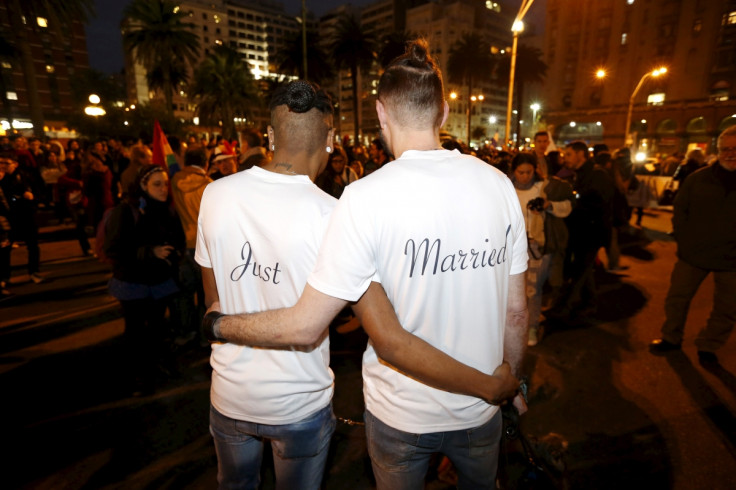 OutOfOffice.com, a travel start-up that offers high-end holidays for lesbian, gay, bisexual and transgender (LGBT) couples, has attracted a lot of interest from customers across the world. As a result, the London-based company expects to earn revenues of more than £1m (€1.3m, $1.4m) in its first three months of operations.
Darren Burn, who came up with the idea to set up the company, said: "We were predicting revenues of £50,000 in our first month and we made £250,000." The company is a joint venture between Burn, a former ITV News journalist, and Ross Marshall and Andrew Harding, the founders of YourGolfTravel.com, a golf holidays business that has a turnover of £80m.
The travel agency, which leverages YourGolfTravel.com's booking systems, and is protected by ATOL, the travel regulator, has benefited from the rise in same-sex marriages, both in the UK and overseas. The increased market for honeymoons of the same sex has boosted its profits.
The company provides a host of services such as arranging gay-friendly flights, hotels, transfers and excursions for its customers. While it currently offers 200 itineraries across 40 countries on its site, it plans to have 500 different trips in a few months.
The founder said customers booking through their website would be aware of not being offered twin beds on arrival apart from being assured that hotels and resorts at offer will be "gay-friendly".
Burn, who claimed that they had customers booking trips from all over the world, said: "We booked a private jet for one client in the Middle East, where it's highly illegal to be gay. He came to us because he wanted the jet and the resort he stayed in to be gay friendly."
According to Forrester, the travel market for gays in the UK is worth £6bn, while holiday spending by the LGBT group in the US stands at $85bn.
Burn differentiated his company from other gay- friendly agencies by saying: "There have been gay travel companies before, but they are often seedy, and that's not what you want if you are going on honeymoon or want a romantic holiday. Other travel companies may say they are gay-friendly but when you look at the website, there are no gay couples holding hands, for example," according to The Telegraph.