Joe Biden has urged business leaders to do more to promote the rights of lesbian, gay, bisexual and transgender (LGBT) people in the workplace. The US vice president was speaking at the World Economics Forum (WEF) in Davos, Switzerland on 20 January.
The Democrat said: "When it comes to LGBT rights in workplace, the world is looking to you. I know that sounds like hyperbole, sounds like an exaggeration. But they look to you. You have more impact than anything the federal government has done, or the Supreme Court of the United States has done, or that Barack Obama or Joe Biden have done lighting up the White House. You have more impact. You have more impact in countries around the world than we do on those social issues".
Speaking to a number of business leaders from companies including Microsoft, Google and Coca-Cola, the 73-year-old also addressed issues of human rights and discrimination around the world.
He said: "Mistreated by cops, denial of health care, isolation – always in the name of culture. Culture never justifies rank, war, discrimination or violation of human rights. There is no cultural justification – none, none, none. And think of the countries behind 'this is our culture'.
"The people who used to be cannibals said that's part of the culture. People used to do terrible things that's part of the culture. The progress of human kind has been a steady progress toward acknowledging the basic human rights of all people."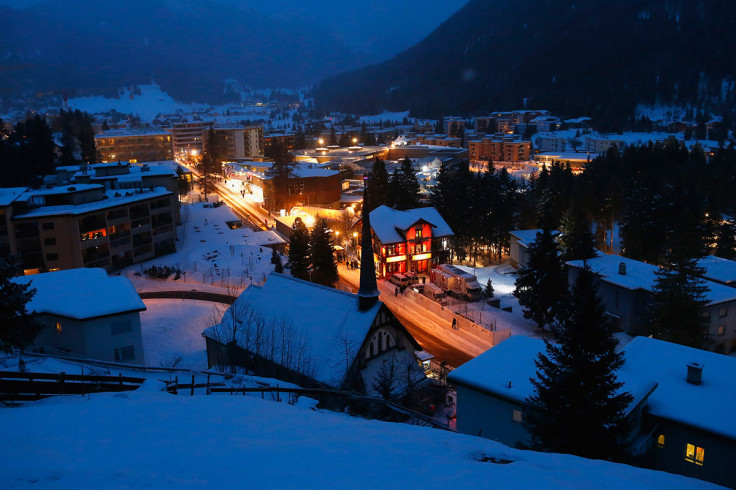 Biden launched the 2016 forum in Davos on 19 January, where he pledged to accelerate the hunt for a cure for cancer. Other major politicians including UK Prime Minister David Cameron and Chancellor George Osborne will attend the WEF, which runs until 23 January.
The event has also seen celebrities such as actor Oscar-nominated actor Leonardo DiCaprio make speeches so far. Around 2,500 people from more than 100 countries are expected to attended the WEF.