Boris Johnson has sparked yet more controversy by saying that the war-ravaged Libyan city of Sirte could be the new Dubai if they "clear the dead bodies away".
There have been renewed calls for the Foreign Secretary to be sacked from inside his party and from Liberal Democrat and Labour MP's after his comments at a Conservative conference fringe meeting on Tuesday (3 October).
Labour Shadow Foreign Secretary Emily Thornberry called his words "crass, callous and cruel" while Conservative MP Heidi Allen also said he should be sacked as did Lib Dem deputy leader Jo Swinson.
The former Isis stronghold, and birthplace of former leader Muammar Gaddafi, saw heavy fighting in 2016 as forces backed by US airstrikes eventually ridded the coastal city of the extremists.
Since Gaddafi was toppled in 2011 the region has seen thousands die in conflict, which was worsened when Isis fighters took over the city in 2015.
Johnson was referencing a visit he made to the country in August, where he pledged to help the post-Gaddafi Libya fight extremism.
"I look at Libya, it's an incredible country," he told the meeting. "Bone-white sands, beautiful sea, Caesar's Palace, obviously, you know, the real one.
"Incredible place. It's got a real potential and brilliant young people who want to do all sorts of tech.
"There's a group of UK business people, actually, some wonderful guys who want to invest in Sirte on the coast, near where Gaddafi was captured and executed as some of you may have seen.
"They have got a brilliant vision to turn Sirte into the next Dubai. The only thing they have got to do is clear the dead bodies away," he said, before laughing in front of the audience.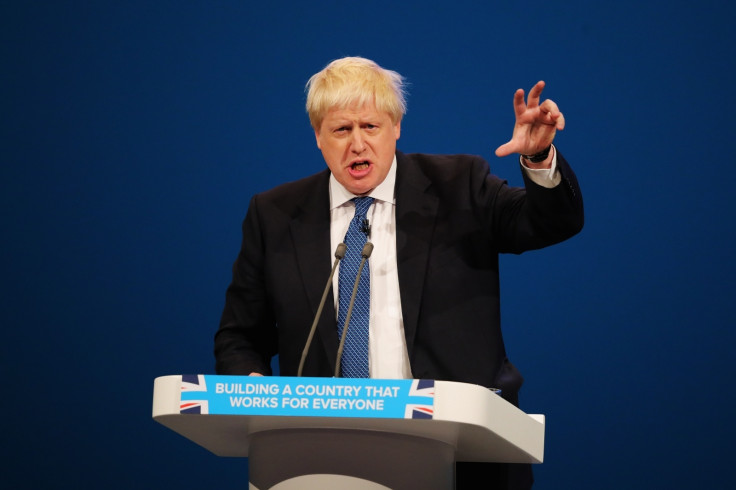 Tory peer Philippa Stroud, who was chairing the event by UK Finance and the Legatum Institute think tank, cut in to say "next question".
Conservative MP Heidi Allen called for Johnson to be sacked on Twitter, she said: "100% unacceptable from anyone, let alone foreign sec. Boris must be sacked for this. He does not represent my party."
Lib Dem Foreign Affairs spokeswoman Jo Swinson called for Johnson to be sacked. She said according to the BBC: "Diplomacy is a basic requirement for the role of Foreign Secretary.
"This latest unbelievably crass and insensitive comment about an issue of such importance is further proof Boris is not up to the job. May needs to get her house in order and sack him."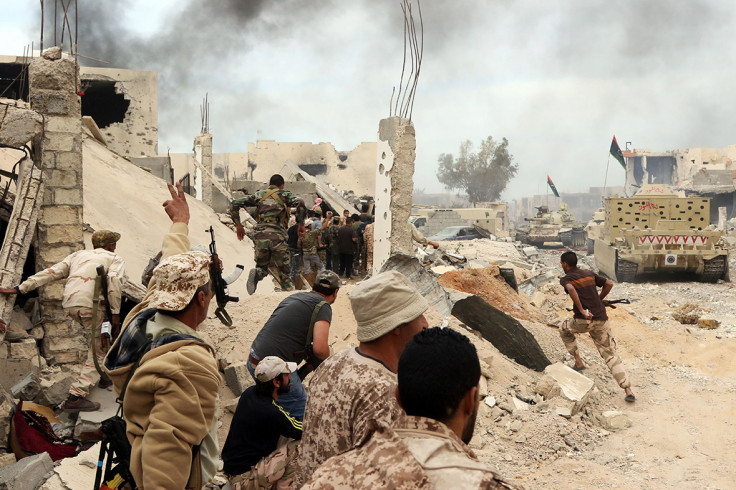 Johnson has been giving Prime Minister Theresa May a headache after the Foreign Secretary has repeatedly broke rank over Brexit.
The Conservative Party conference, taking place in Manchester, has seen Johnson deliver a rousing speech to quoting Winston Churchill and positioning Brexit similar to WWII saying "let the Lion roar".
The most scathing words for Johnson came from Shadow Foreign Secretary Emily Thornberry, who said: "For Boris Johnson to treat those deaths as a joke - a mere inconvenience before UK business people can turn the city into a beach resort - is unbelievably crass, callous and cruel.
"If these words came from the business people themselves, it would be considered offensive enough, but for them to come from the Foreign Secretary is simply a disgrace.
"There comes a time when the buffoonery needs to stop, because if Boris Johnson thinks the bodies of those brave government soldiers and innocent civilians killed in Sirte are a suitable subject for throwaway humour, he does not belong in the office of Foreign Secretary."