Animal rights group Peta has come under fire for its latest advertising campaign, which urges people to "grab a pussy" in a bid to capitalise on Donald Trump's now ubiquitous sexist slur. It is aimed at encouraging cat adoption from local shelters, the group declared.
"We know that the public will get the humour, that people will do a double-take, and that it will prompt discussions — and we hope more than a few homeless cats will be adopted as a result," Elisa Allen, Director Peta UK, told IBTimes UK.
Peta is currently in talks to erect the campaign's billboards in New York and London, according to a statement on the group's website.
"The election renders invisible many other important issues, including the fact that there's a litter problem—cat litters with nowhere to go," Peta President Ingrid Newkirk said.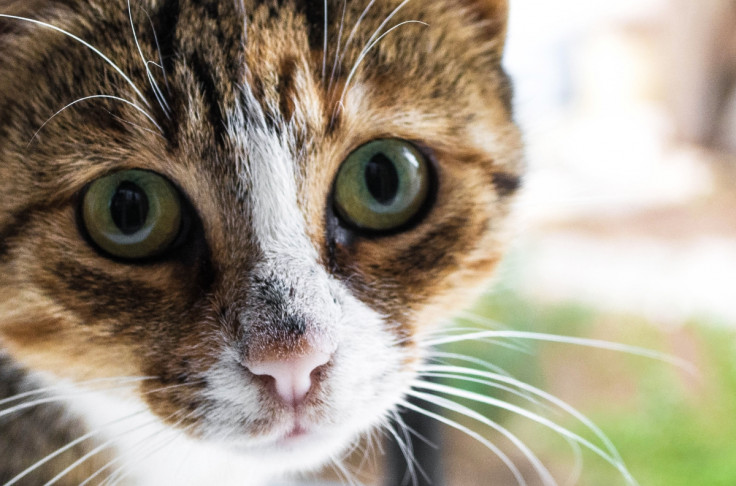 "We hope this ad will encourage people with the love, time, and resources that a cat requires to vote for adoption and head to the animal shelter to adopt one or perhaps two cats who need homes."
However, the advertisement has been heavily criticised by some who say it trivialises sexual assault.
Peta UK defended the campaign on Saturday 15 October, saying it believed people would see the humour and hoped it would prompt debate and encourage adoptions.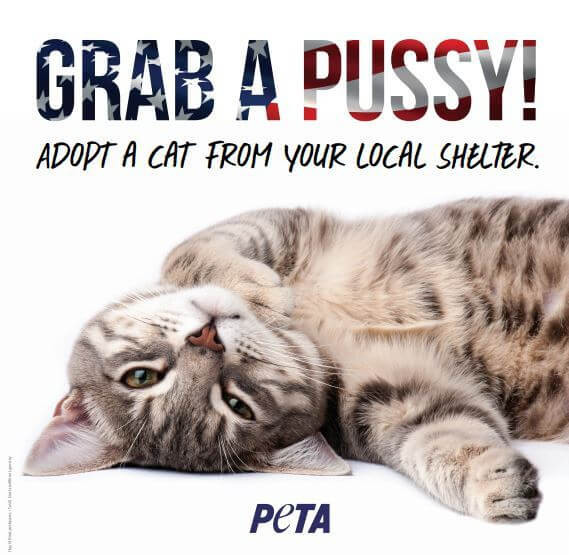 The campaign has provoked a Twitter storm, with some calling the ad a "gimmick" and others saying the use of Donald Trump's sexist boast was "terribly wrong".
The group also hit back at criticism on Twitter.
Women's Equality Party leader Sophie Walker said Peta had got the campaign "comically wrong".
"As a political party co-founded by a comedian, WE enjoy a good laugh - and goodness knows there is enough to laugh at when it comes to advertising campaigns getting it comically wrong in their representation of what they think women find funny. In those terms, the PETA campaign is like the off-colour joke at a wedding. Ha ha - ouch," she told IBTimes UK.
"What a shame that, just when the world is waking up to the scale of misogyny in our society and its perpetration by men in power, PETA chooses to trivialise it again. The exploitation of animals isn't a joke; and neither is the exploitation of women for media purposes."
US Republican presidential hopeful, Donald Trump, was forced to make a public apology after a 2005 video emerged in which he made unguarded sexist and vulgar comments about women.
Elisa Allen, Director of PETA UK, told IBTimes UK: "Today's social causes must be creative, using humour, shock and more to reach a populace bombarded with paid advertising from wealthy corporations.
"We are not shy about making our actions colourful so as to draw attention to a serious issue.
"We hope this word twist will lead people to open their minds to the crisis facing animals and open their homes to one of the many cats languishing in shelters."